War of the Works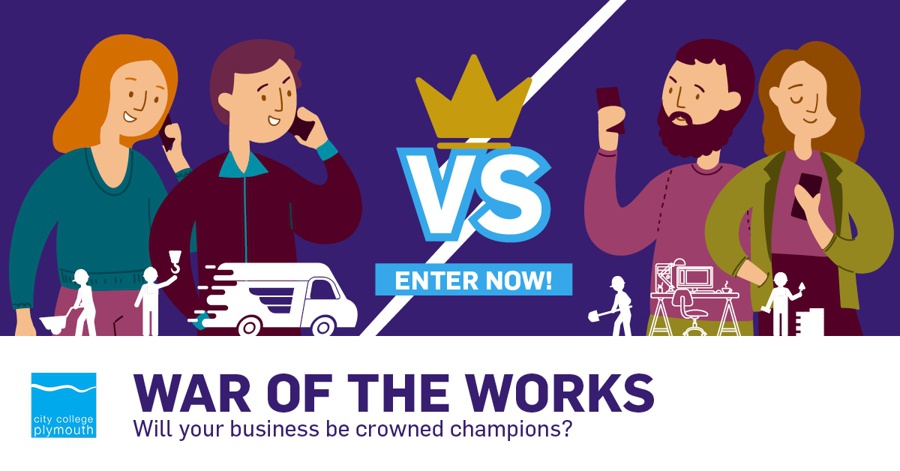 Who will be crowned the Business Brains of Plymouth in Radio Plymouth's War of the Works with City College Plymouth?
Every weekday after 9am, join Jon White on Breakfast as a weekly business takes on the quiz challenge. But which business will top the leaderboard?
This is a great chance to shout about your business on air to the Radio Plymouth audience.
The question categories are as follows:
Music Monday
TV and Film Tuesday
World Wednesday
Foodie Thursday
Fun Facts Friday
Leaderboard
14/15 Larraine - Military Wives Choir
12/15 Andrew Hannah - Good2Go
11/15 Bobby Inman - Rogers Barber Shop
11/15 Alan Smale - Al's Kitchen
10/15 Alan Porter - The Will Centre
10/15 Mark Smith - Total Fitness & Health
8/15 Summer - No.23 Hair & Beauty Studio
7.5/15 Andi Hill - Captain Rugwash
7/15 Georgie Rowe - Mrs Browns Bakery
5/15 Mel & Kelly - Fillies & Fizz
Register your business now to take part and Jon could be calling you! (Please be aware that you will need to be available to record the competition sequence on a Thursday morning.)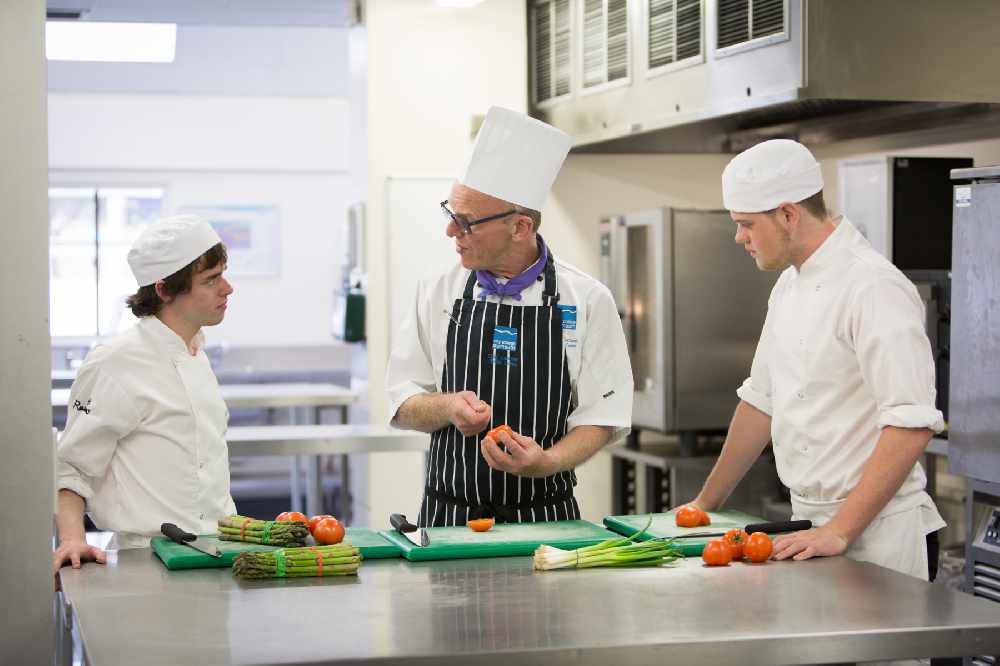 While 2020 is already more than a week old, it isn't too late to make a new year's resolution. Rather than the same old promises to exercise more and eat less, why not make this year's change all about your business?
If you have yet to consider how an apprentice could benefit you and your workforce, then make it your aim for this year. Apprenticeships are a great way of injecting new talent into your business by either taking on new staff or upskilling those already in your employment.
Taking on an apprentice is a cost-effective way of expanding or developing your workforce with different funding streams available depending on the size and payroll of your business. While you may be unfamiliar with terms such as "Apprenticeship levy" that needn't put you off: City College Plymouth's Business Engagement team is on hand to support you at every step.
Many business owners are still under the impression that Apprenticeships are for school-leavers, but this simply isn't the case. While Apprenticeships provide school-leavers with brilliant opportunities to earn while they learn, they aren't exclusively for this group: anyone can be an apprentice regardless of age or employment status. The qualifications awarded as a result of successfully completing an Apprenticeship range from level 2 (GCSE equivalent) to level 7, which is equivalent to a Master's degree.
With the eyes of the world on Plymouth over the next 12 months, now is the time to ensure your business is reaching its full potential by having the very best people working for you. To find out more about Apprenticeships and how they can benefit your business, visit www.cityplymbiz.co.uk
Business owners are invited to talk through the options by calling 01752 305026 or e-mail employers@cityplym.ac.uk to get started.