Sofology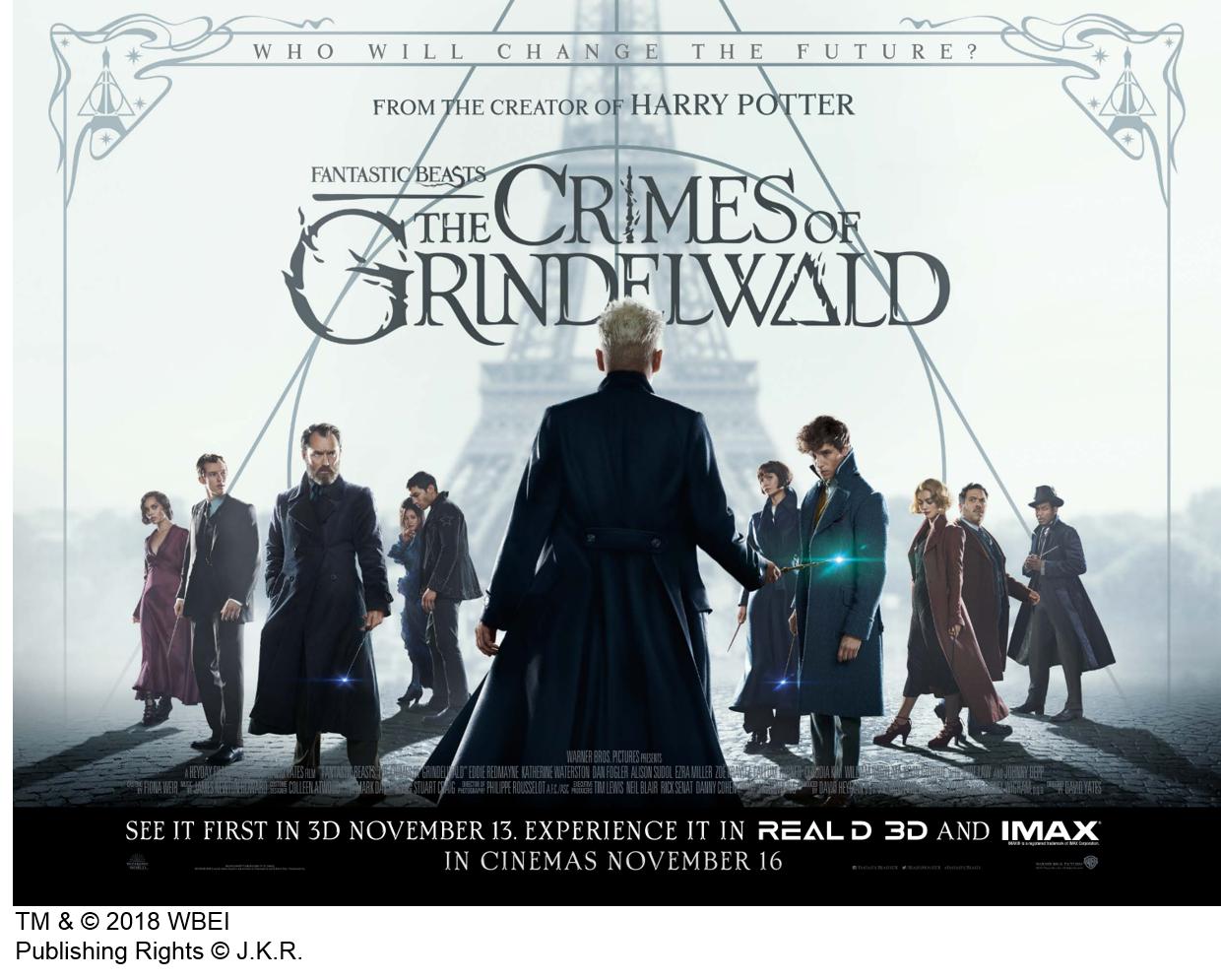 We've teamed up with Warner Bros to give you the chance to see
"Fantastic Beasts: The Crimes of Grindelwald"
Calling all Wizarding World fans! Get your wands ready, as Warner Bros. are offering you the chance to win once-in-a-lifetime experiences and magical prizes ahead of the upcoming release of Fantastic Beasts: The Crimes of Grindelwald. Celebrating the best of the Wizarding World, Wizarding Wednesdays has fantastic prizes each week, including the chance to be an extra in the next instalment of Fantastic Beasts: https://www.fantasticbeasts.co.uk/wizardingwednesdays
It's out in cinemas on Friday 16th November but you could be taking a friend to a special regional premiere screening at the Vue Plymouth on Tuesday 13th November 2018, 7:30pm.
To win one of 5 pairs of tickets and to be the first to see the new Fantastic Beasts: The Crimes of Grindelwald fill in your details below. Online entries close on Thursday 8th November, 23:59. The winner will be chosen at random and will be contacted on Friday 9th November via email, Good Luck!
Tickets available now!

This form could not be found
For more information on
Fantastic Beasts: The Crimes of Grindelwald please click

HERE

To read our Terms and Conditions please click HERE