Kids Clues with Gym Bubbas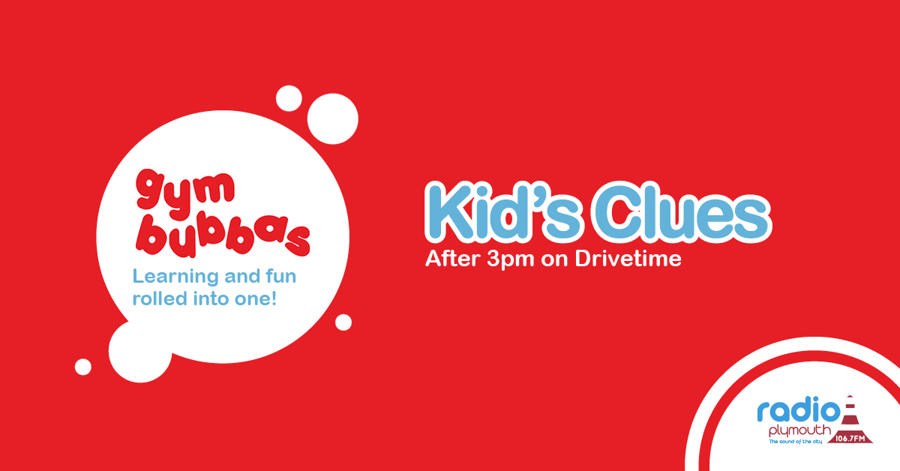 Kids say the funniest things and have the most vivid imaginations. But do you think you could guess the random item that they are describing from their clues?
Join Neil daily from 3pm and play KIDS CLUES with Gym Bubbas. If you think you know what the kids are describing then call the studio on 01752 590590. Neil will let you know when the lines open and close. If you guess correctly then you could win a family night out at the cinema!
Click HERE to check out the terms and conditions. This contest is free to enter - We reserve the right to exclude entrants if we believe them to be related to, or known to the children in the recorded clips.
Here are your clues!
Gym Bubbas is Plymouth's premier gymnastics centre for children 4 months – 11 years. Our structured classes are specifically designed to develop little one's physical, social, emotional and cognitive abilities, but most of all to be fun! In each class our highly trained instructors use age specific gymnastics equipment to complete a variety of individual and group activities that develop flexibility, strength, balance and coordination.
With free trial sessions available throughout the term, call us to book yours today!