Discount Voucher for Plymouth Garden Centre
Please print off your discount voucher below to use in store at the Plymouth Garden Centre. Valid from 11/04/2016 - 17/04/2016.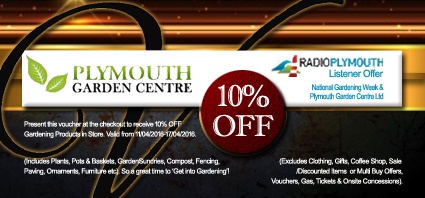 All travel networks - United Kingdom, London

Restrictions and the government travel instruction is to 'stay at home' and not make any unnecessary journey by road or public transport unless for food, health reasons or essential work on All travel networks around the United Kingdom.