Apprentice of the Year 2019 - VOTE!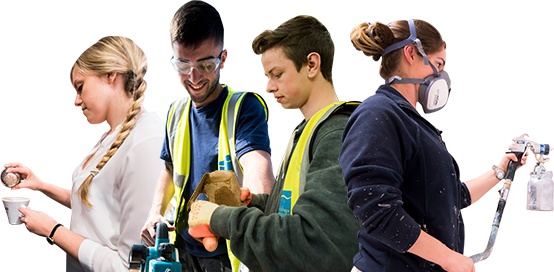 Radio Plymouth and City College Plymouth are delighted with the excellent standard of entries for Apprentice of the Year 2019!
An independent judging panel have now decided on a shortlist of finalists. It's now down to YOU to help us decide on a winner! The apprentice with the most votes will win the title, and a brand new iPad!
The voting is open until midnight, Friday 8th March, and the winner will be announced on Tuesday 12th March live on air.
Erin Tregunna - H.M. Land Registry
The key duties and responsibilities of the apprentice...
Erin works as a content designer within the user-centred design team. Content designers work use on the end-to-end journey of a service to help users complete their goal. They make sure appropriate content is shown to a user in the right place and in the best format. Erin has a key role in HMLR's Digital Street initiative, an ambitious project looking at the conveyancing and land registration process. She works closely with service designers, developers and product managers to prototype ideas and share the team's vision with stakeholders and third parties.
She is an active member of HMLR's design community of practice. Facilitating and leading community sessions and sharing her design expertise with other communities throughout the organisation and other government departments.
Detail ways in which they have benefited from their apprenticeship...
Erin has taken every opportunity to make the most of her apprenticeship within HM Land Registry and specifically with user centred design. Working as a designer within a busy government agency puts her at the forefront of the government's digital transformation. It's challenging but rewarding work and Erin, as an apprentice, shares the very same experiences as her design colleagues.
She is part of the cross government communities of practice giving her unparalleled exposure to experiences, expertise and support from hundreds of like-minded designers.
Why do they deserve to be Plymouth's Apprentice of the Year 2019?
Erin has earned universal respect. Design and research colleagues want to work with her. Senior product managers want her on their teams. She makes the most of every single opportunity that presents itself and excels every time. Her skill and ability make easy to forget she's an apprentice. We have a sticker in the design community which reads, "be more Erin". As far as her career goes she has the ability and personality to do what she chooses. We are lucky to have her.
Erin is always the first to volunteer to take part in activities beyond her day job, careers evenings at schools, open evenings when recruiting, telling of her experience as an apprentice with enthusiasm and knowledge. Erin was nominated by her peers with accolades of valued core member, go the extra mile, helped me on numerous occasions.
Kieran Doddridge - Beacon Medical Group
The key duties and responsibilities of the apprentice...
Social & Digital Media Marketer
Beacon Medical Group (BMG) is a GP practice serving 43,000 patients in Plymouth and Ivybridge. We wanted to find a way to ensure we could reach our patient group and be able to share with them the exciting developments and innovation at the practice. We decided to offer an apprenticeship in social media and marketing and Kieran really stood out from the applicants. From the beginning he was confident and engaged in the process. He quickly got to know our business and started to grow our online presence. He has developed campaigns highlighting our flu clinics, well woman and other services. He helped us launch patient initiatives such as GP Care Anywhere and online services. Kieran's confidence and skills have enabled us to develop video promotions for staff engagement and recruitment; he has become an invaluable support to the practice and integral part of the team. Kieran has gone on to stretch and challenge the role to the extent that he has exceeded our expectations of what he could achieve.

Detail ways in which they have benefited from their apprenticeship...
Kieran has even become a local disruptor engaging in TED MED and supporting health professionals to push boundaries and demonstrate innovation in healthcare. Over the Tedmedlive period we reached 29,000 people via twitter and 250+ people have watched the livestream for the event. The Group received really positive praise and feedback from the Head of Comms for SWAHSN, Kieran really shone.
Kieran has been a really positive change agent for patients and will take the initiative to work independently carrying out his own research, patient surveys to find out the needs of the patients and developed a comms strategy for our Urgent Care Team launch. He has a really strong can do attitude, finding solutions and supporting managers across the team with projects and suggestions. Kieran has become a big part of BMG brand development embedding a strong media and marketing presence for the Group both internally and externally with marketing agencies and executives demonstrating his professionalism and savvy.
The increased engagement has been evident from our growth in our social media presence and the success of our campaigns.
Why do they deserve to be Plymouth's Apprentice of the Year 2019?
Kieran looks for challenges and self-supports his own learning. He is highly committed, diligent and passionate about his work. He has actively supported his apprenticeship and learning, finding solutions and software to support his role in the group and making suggestions for investment.
He has been eager to learn and reflective in his approach when we've explored areas such as communication strategy. He's been so incredibly warm, helpful and creative that at times we've had to stop members of the team from swamping him with requests for work!
Kieran has been a real asset to our business and has made the apprenticeship his own. His enthusiasm for the subject and for us as a Group is infectious. He has always maintained a really professional approach with an eagerness to learn and grow.
He has defined the apprenticeship offer here, he is working in an emerging role in primary care and is a real trailblazer, developing the footprint for those that follow on. He has been a great ambassador for showing how important social media and comms has become as part of good patient care and has received a lot of interest in his role from other super practices across the country. He is at the forefront of developing a new career pathway for marketing professionals to work within Primary Care, a need identified by the Sustainability and Transformation Plans and GP Forward View. Patient education is key to meet the transformation goals within the NHS along with investment in infrastructure including tech and online tools, as well as redesigning care.
He is a stand out apprentice and an example of the great things that can be achieved.
Libania Ramos - GGs hair and beauty salon
The key duties and responsibilities of the apprentice...
Libby is responsible for booking in appointments over the phone and with clients that walk in the salon. She is responsible for the schedules of self-employed stylists keeping them updated on their columns.
She maintains the upkeep and stock levels within the salon and has taken over from me on her own re-ordering and replenishing the stock. She is extremely advanced and is well ahead of schedule of her training course and has now started to build her own client base with her confidence and styling techniques.
Detail ways in which they have benefited from their apprenticeship...
She started as a customer service apprentice and realised it wasn't for her. She changed to a hairdressing apprentice and has the natural talent to become an excellent stylist. The passion and skill that she never knew she had until starting to work in our salon shines through immensely. Her timekeeping is impeccable and as she is Portuguese this has helped us with dealing with foreign clients who she can communicate with amazingly. I feel she's found her dream role within our salon and I see she has a new lease of life and I'm watching her grow and enjoy coming to work. She is a pleasure to work with and feel this apprenticeship has fulfilled her passion in life.
Why do they deserve to be Plymouth's Apprentice of the Year 2019?
I feel Libania has really made an excellent impression to me and future employers. To be able communicate with me and express a passion to change her apprenticeship instead of leaving my salon gave her my ultimate respect. We put a lot of effort into training Libania because she appreciates everything we do and thrives from learning new skills. Libania even goes above and beyond her duties on a daily basis and even calling to see if the salon was all OK whilst on holiday! Libania started with us straight after leaving school explaining to me one day "I want to own my own business"! I'm sure she will, with her drive and motivation. I am extremely lucky to have one of the best apprentices in Plymouth and she thoroughly deserves to win this award as recognition for all her hard work and determination.
Toby Ogden - Woodlands Special School
Explain the key duties and responsibilities of the apprentice
Supporting the educational and emotional wellbeing of the pupils.
Taking responsibility to plan and lead a PE group for a group of pupils with varying physical and sensory disabilities.
Ensuring that his PE session is accessible to pupils of all physical and learning abilities. Maintaining engagement and resilience within the session through positive reinforcement and creating a supportive environment.
Working one to one with two different pupils with varying learning complexities and styles. Training and engaging in sessions such as PECS/intensive interaction/BSL/ Mobility/Read Write Inc.
Supporting the life skills of young pupils. Modelling good practice while providing support when needed.
Forming trusting and professional relationships with the pupils enabling him to provide personal care to pupils while respecting their dignity.
Assessing pupils work against the teachers targets and providing focused verbal and written feedback.
Providing safe manual handling techniques which enable all pupils to access their learning environment.
Detail ways in which they have benefited from their apprenticeship with you
Confidence to hold and lead a group of pupils.
The ability to lease and take part in professional multi-disciplinary dialogue.
The ability to observe various learning styles be supported through specialist teaching techniques.
Developing a sensitive and empathetic style of support.
The ability to work as part of a team.
The skills to communicate with the families of the pupils supported.
Why do they deserve to be Plymouth's Apprentice of the Year 2019?
I think Toby deserves to be Plymouth's apprentice of the year because he is such a hard working individual. Toby has grown in confidence and has so many skills to bring to our school. Toby builds great relationships with his peers and is a favourite amongst the children. Toby will always go above and beyond to help the staff, pupils and parent, and nothing is too much trouble. Toby is very keen to learn new skills and embraces the challenges ahead.
Toby's Teacher added: Toby has developed his skills this year enabling him to lead a small group, provide assessment and suggesting next steps. He has a supportive, intuitive and kind style of working which helps the pupils he works with to learn to the best of their abilities. He is a fun member of the classroom team, providing serious reflection or humour when needed. Most importantly he makes a mean pavlova!
Yasmin Serler - Portcullis Law Store
Explain the key duties and responsibilities of the apprentice
Yasmin has now moved into a senior role following her apprenticeship with ourselves and CCP, as our Resource & Relationship Assistant. Her role is completely client facing and involves liaising with both our clients and our internal team in terms of providing customer service and looking after the customer journey from initial meeting to ensuring the legal documents are all signed off.
Yasmin is one of the first two point of contacts in our innovative retail law store at Plymstock either when clients physically walk in or they telephone/email us.
Detail ways in which they have benefited from their apprenticeship...
From a shy and very retiring apprentice, Yasmin has developed her confidence and knowledge completely off the scale! We have clients who come in now who remember her from when she started, and they cannot believe it's the same person.
We have a culture of encouraging new thoughts and ideas from all of our team, and as a result any mistakes are only viewed as bumps in the road which has hopefully given Yasmin the confidence to try new things and to be bold.
I believe we have provided a nurturing and engaging environment for Yasmin, that has allowed her to grow in confidence and the proof of that can only truly be ascertained by speaking with Yasmin herself.
Why do they deserve to be Plymouth's Apprentice of the Year 2019?
I have never seen such a personal transformation in an apprentice! Yasmin now attends partner events for us, deals confidently with even the most complex situations with our clients sensitively, and she is an absolute shining star in terms of how I want our clients welcomed and looked after.
She is a a magnificent example of what can be achieved when the right person with the right attitude is given the opportunity to make something of themselves in a firm that cares for its team.
We are all so proud of her and the sky is the limit for Yasmin. It really is extremely rewarding both personally and professionally to see Yasmin grow and develop as a very important member of or Portcullis Team.
VOTE NOW!
Only one vote per IP address.
City College Plymouth is proud to be supporting Plymouth's Apprentice of the Year. With a provision that hasbeen recognised as 'Outstanding' by Ofsted, the College works with hundreds of employers to deliver a wide-range of Apprenticeships, offering businesses the opportunity to upskill existing staff or recruit new team members. As the winners of a Beacon Award for the Promotion and Delivery of Successful Apprenticeships themselves, the College is delighted to once again be supporting this competition.
The College has a number of current Apprenticeship vacancies in subject areas ranging from business administration to hospitality and catering, and are keen to hear from anyone who's interested in 'earning while they learn', or any employers who would like to find out more about Apprenticeships.
"I am enjoying every moment of my Digital Marketing Apprenticeship and new career. It's the best way for me to get hands-on experience in order to excel in the marketing industry."
Rhianne Walkey, 2019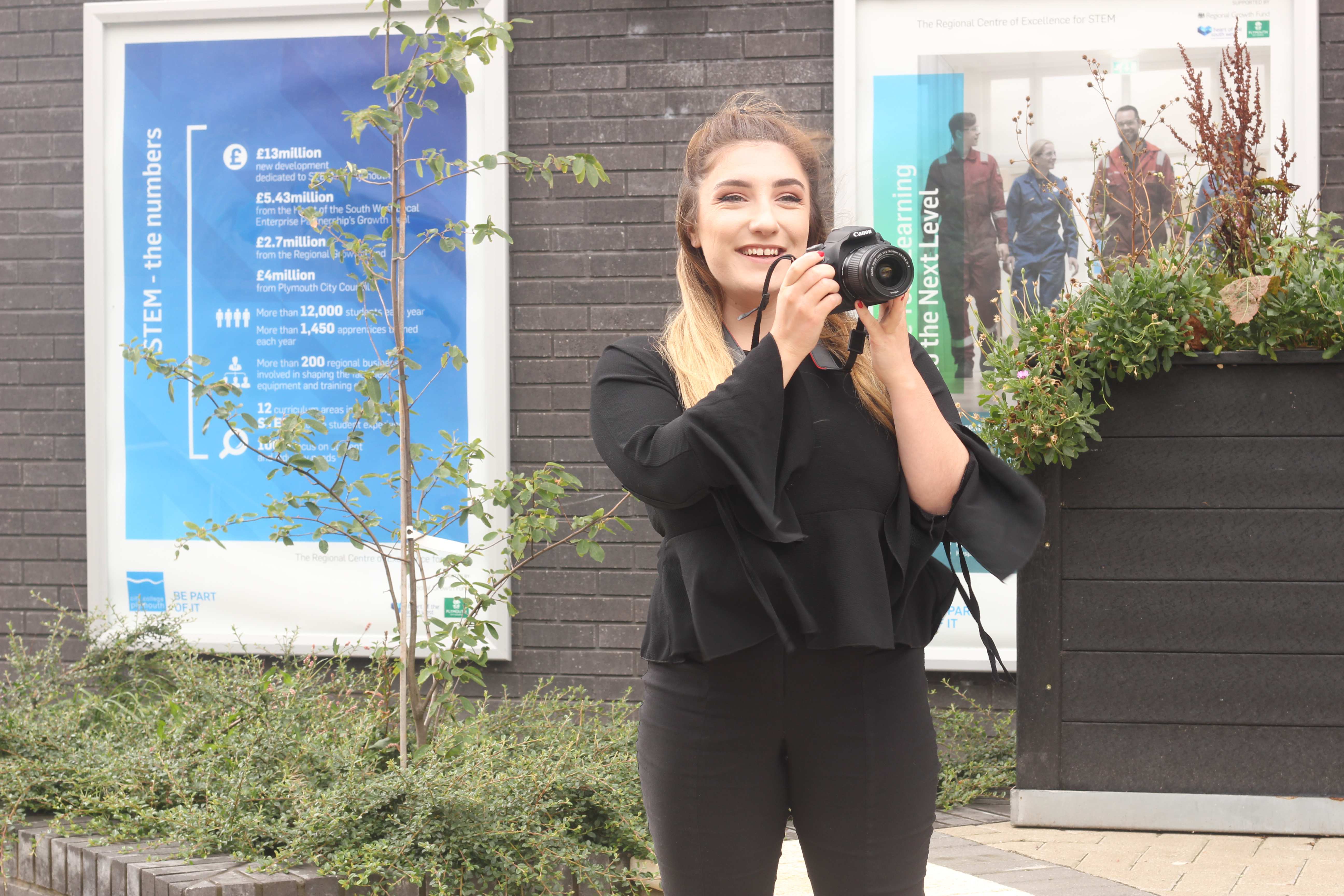 Click HERE for more information on Apprenticeships, call City College on 01752 305300 or you can email them HERE.
Torpoint Ferry - Cornwall, Devon

Waiting times of up to 15 minutes and two ferries running on Torpoint Ferry between Devonport and Torpoint.