Sparkling Afternoon Tea for 2 at The Treasury

£35.90
£17.95
Sold Out
Remaining: 0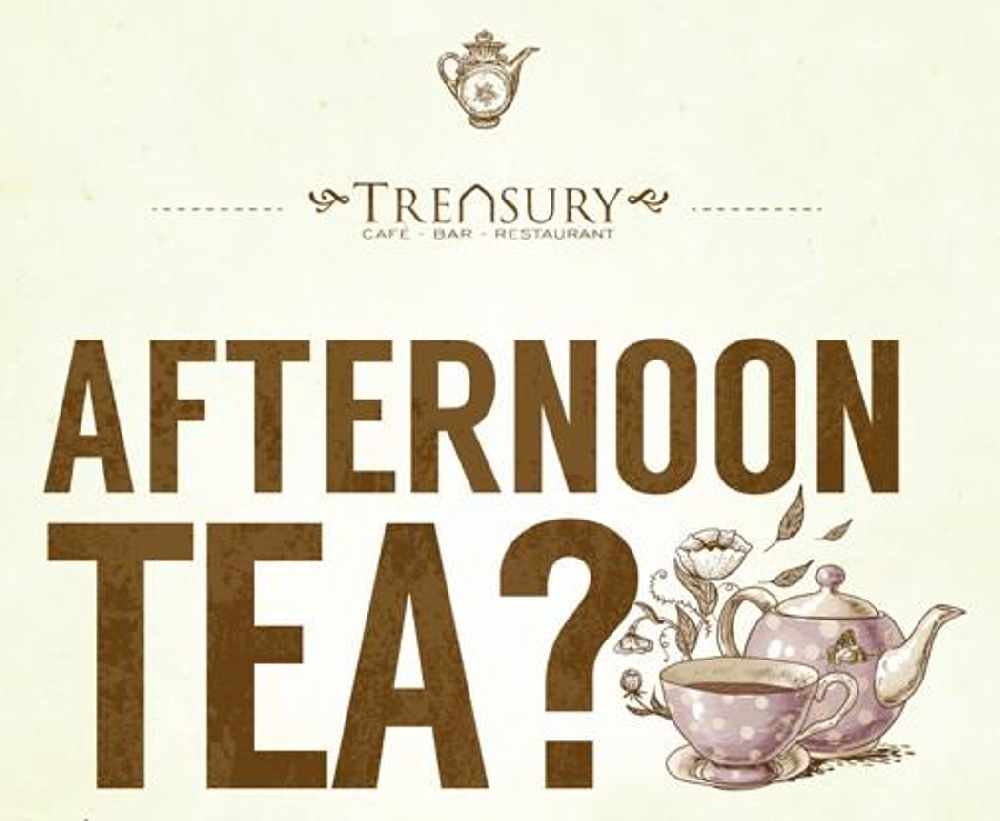 Served daily between 2-4pm – Celebrate a special occasion by swapping tea for Prosecco!
Delicate finger sandwiches with traditional fillings such as cheese and cucumber, homemade scones with clotted cream and local jam, selection of cakes and topped with petit four chocolates accompanied by a traditional a pot of loose leaf tea with strainer and all served on vintage china and white linen table cloths.
Enjoy the age of decadence by having a Sparkling Afternoon Tea, swap the tea for glasses of Prosecco and we will place fresh fruit in the glasses for your indulgence.
Usually £17.95 per person for High tea with Prosecco, now for Radio Plymouth Listeners, it is two for the price of one.
This voucher entitles you to 2 people for a Sparkling Afternoon Tea for at The Treasury.
You must book in advance by calling 01752 672 121 and quote your Radio Plymouth voucher number.
Subject to availability.
Voucher must be presented on arrival.
Over 18 years only for Sparkling Afternoon Tea.
Must be redeemed by 31st December, 2019.
The voucher must not be defaced – and elements must be legible.
Vouchers cannot be used in conjunction with any other offers.
No change will be given. This voucher must be used at a single booking.
This voucher is uniquely identifiable and will be checked at the establishment.
This voucher can only be used once.
If a duplicate copy of this voucher exists the voucher will only be valid on its first presentation.
Customers buying a voucher can only use one voucher at the establishment at any time during the promotion. If a customer presents a new voucher on a second occasion the establishment can refuse to honour this voucher.
Once purchased, vouchers cannot be transferred, exchanged, refunded or returned.
Further Radio Plymouth Voucher Store Terms and Conditions can be found here
Torpoint Ferry - Torpoint, Devon

Waiting times of up to 15 minutes and two ferries running on Torpoint Ferry between Devonport and Torpoint.

Transport networks - United Kingdom, London

Restrictions and the instruction remains 'stay at home as much as possible' even as Coronavirus lockdown is eased. Government websites show permitted reasons for going out on Transport networks around the United Kingdom.