Mark Hinton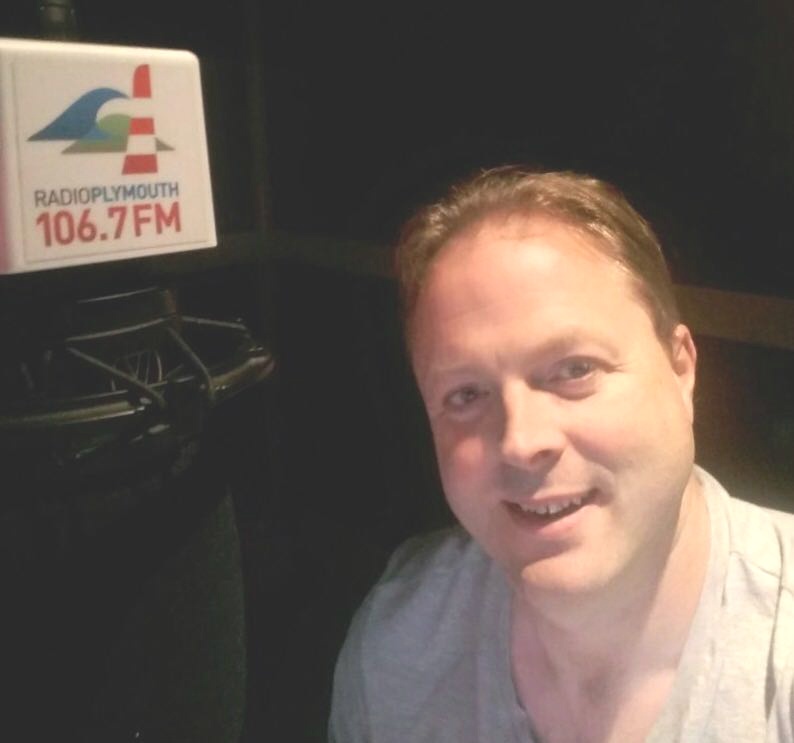 I'm Mark Hinton and I present Sunday Daytimes on Radio Plymouth between 11am to 3pm.
I have been working at Radio Plymouth since 2014 and have been in the media industry for many years working in various capacities including presenting, production and programming. Radio, music and broadcasting are all great passions of mine, when I am not at Radio Plymouth I work for a national broadcasting organisation.
In my spare time I enjoy international travel and exploring different cultures. I also have a keen interest in football and I am an amateur actor appearing in a number of TV productions including Welsh detective drama Hinterland and BBC medical show Casualty.
Listen in to my show every Sunday for a great mixture of music, chat and fun including the "Sunday Best" where we ask you for your favourite songs by a particular band or artist each week and we play the most popular choices and also the ever-popular Brainteaser!
Contact Mark:
Forder Valley Road - Plymouth, Devon

Very slow traffic on Forder Valley Road near the Forder Valley Interchange. Travel time is four minutes.

Plymouth Road - Tavistock, Devon

Plymouth Road busy but moving between the Town Hall and the Armada Roundabout.

Torpoint Ferry - Devonport, Devon

Waiting times of up to ten minutes and.3 ferries running on Torpoint Ferry between Devonport (Devonport) and Torpoint (Torpoint).