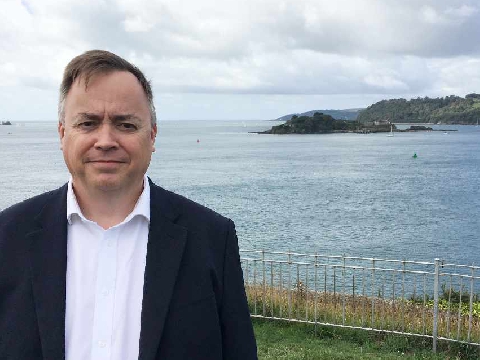 Morgan Phillips, the new owner of Drake's Island
Morgan Phillips hopes to open the island to the public
Plymouth's historic Drake's Island has been bought by a Plymouth-based businessman.
It was for up for sale for six million pounds.
The new owner is Morgan Phillips. His company, Guardian Industrial UK, is currently involved in several building projects in the South West.
He hopes to restore it for the people of Plymouth and visitors to the city.
The six acre island is named after Sir Francis Drake who set sail from the island in 1577 to circumnavigate the globe.
Watch Morgan Phillips tell us about his plans for the island: