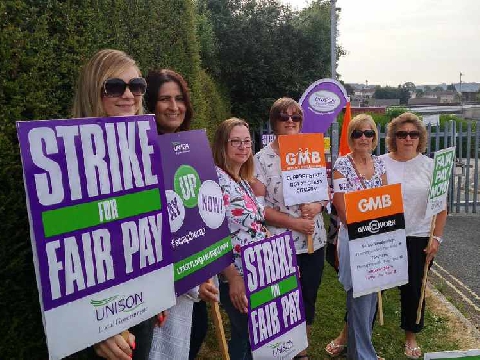 It's the second strike in recent weeks
Members of staff at schools that are part of Plym Academy Trust are striking again.
It's the second time in a fortnight, that teaching assistants, administrative staff and meal-time assistants have taken strike action.
They say they're being paid up to 56p less an hour, than other people in similar roles locally.
Matt Roberts, from the GMB Union, had this to say: