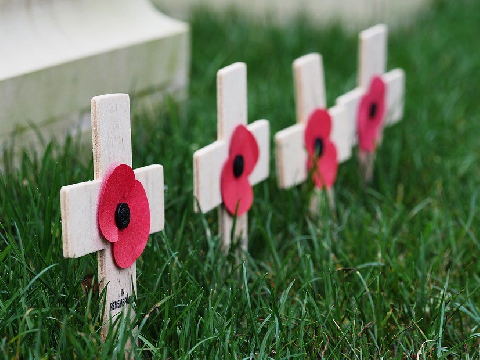 Around a million pounds is raised annually by the Poppy Appeal in Devon
Remembrance week (4th - 10th November) is a chance for people to remember those who lost their lives or were injured during wars and conflicts.
There'll be national and local services happening this Sunday (10th), to pay tribute to the fallen, including one on Plymouth Hoe.
Each November, the Royal British Legion launch the Poppy Appeal, the legion's biggest fundraising campaign.
Nationally, the appeal is aiming to raise over £50 million to help support serving and ex-serving members of the Armed Forces community and their families.
In Devon, around £1 million is raised annually from the sale of poppies during the remembrance period.
Susanne Archard from the Royal British Legion in the South West says people are always generous:
The money raised during the Poppy Appeal will go to supporting veterans, their families and others that make up the Armed Forces community.
Poppies are sold in communities across the UK, with thousands of volunteers taking to the streets to sell them.
Susanne Archard from the Royal British Legion, explains what the symbol of the poppy means: