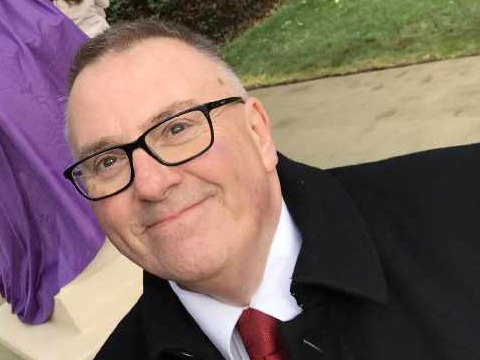 Tudor Evans says the new furlough scheme is 'disappointing' and 'far less generous'
Plymouth's Labour leader Tudor Evans has warned "difficult times are ahead" as the coronavirus furlough scheme closes at the end of October.
The city council's leader said the authority had been working with businesses on economic recovery plans following the damage caused by the pandemic.
But he warned that around 30% of the city's workforce was on the Government's furlough scheme which is replaced from November by an alternative more targeted to the hospitality industry.
The Labour leader described the new furlough scheme as "disappointing" and "far less generous and far less effective".
Under the new scheme, the Government will pay two-thirds of the salary of furloughed workers at businesses legally forced to close because of coronavirus restrictions, up to a maximum of £2,100 a month.
The Government will also top up the wages of workers brought back part-time under its new Job Support Scheme, to around three-quarters of their full pay when they work at least a third of their hours.
Cllr Evans reported that Plymouth had an unemployment rate of around 6.6 per cent.
He told a meeting of the city council's Cabinet on Tuesday:
"There's no point trying to sugar coat it, difficult times are ahead.
"We will continue to work hard to stabilise the employment situation in Plymouth, but I do need to level with the people of Plymouth that things are going to be very difficult.
"The council will do all it can to work with our partners in business to keep the economy secure during these difficult times."