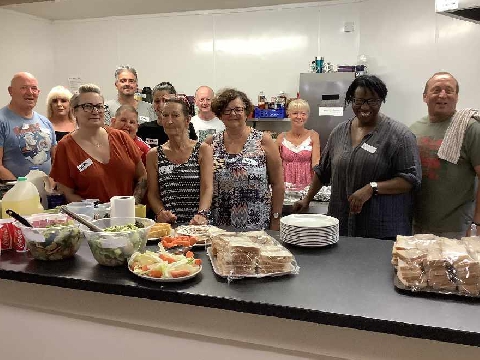 They've given out 15,800 meals so far this year
Plymouth Soup Run has served over 15,800 meals in the first 7 months of this year. The number of those using the service has increased by 28%, compared with the same time last year.
The soup run happens every night in Plymouth, with various churches and organisations leading each night.
They give out food to those who need it, including those living on the streets, or in poverty.
Various soups, sandwiches, pasties, cakes and fruit are given out but volunteers can also offer advice and help for other issues people have.
Last month was the busiest July they've seen in four years, handing out 2,500 meals.
Hilary Knight, who organises the soup run, told us more about the rise in numbers:
For updates on the work of Plymouth's soup run, you can follow them on Twitter and Facebook.