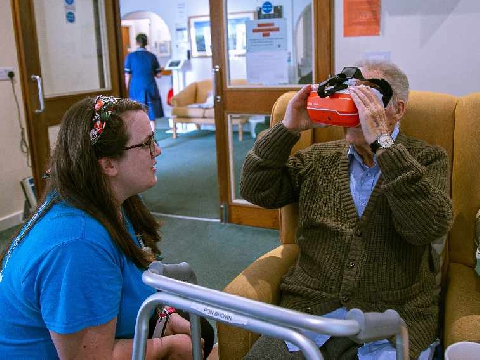 The Ocean Conservation Trust visiting Merafield View Nursing Home
Virtual reality allowed residents to experience it from home
Residents of Merafield View nursing home in Plympton have been given the chance to experience what it's like to go scuba diving in the ocean, from the comfort of their living room.
The Ocean Conservation Trust, that runs the National Marine Aquarium, bought the sea to the residents by taking 10 virtual reality headsets loaded with 360-degree videos.
The footage in the videos was taken in the tanks at the aquarium.
Helen Gowans, who's been leading the project, told us about how it works.