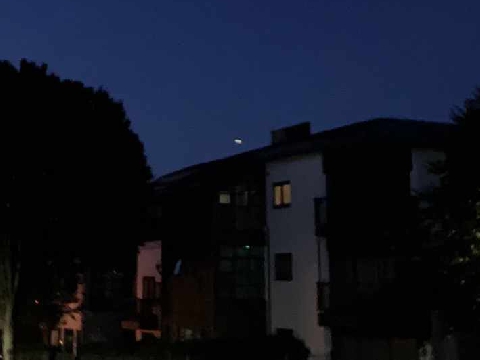 Image: DCP LGBT Network
Police responded to several reports from concerned people
Devon & Cornwall Police say they received numerous reports from concerned members of the public, about an air craft falling from the sky over Devon.
People in Yelverton, Princetown and Clearbrook alerted the police to the object, during the early hours of Sunday (8th September).
It prompted a land and air search, involving two police helicopters and a coastguard helicopeter from Newquay.
The moving object was later confirmed as a meteor, with the UK Meteor Network, saying it had received 68 reports of a meteor, by around 5.45am on Sunday. The group said it was believed to have travelled over the English Channel.
Did anybody else see two glowing objects falling southwesterly direction out towards Plymouth sound?
I know I have been up all night, but that was odd. Asteroid?@BBCNews @BBCSpotlight @Plymouth_Live @piratefm @RadioPlymNews @itvwestcountry @esa @NASA

— Plymouth C Section Response (@PlymCSecResp) September 8, 2019
Managed to get this shot at 05:52 in #Plymouth pic.twitter.com/lbKYb8Y1ac

— DCP LGBT Network (@DCP_LGBT) September 8, 2019