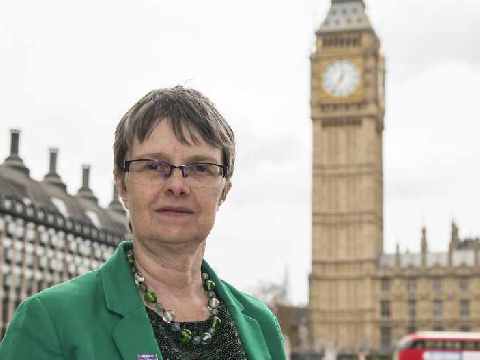 Molly Scott Cato
Molly Scott Cato is known as 'the MEP who doesn't fly'
South West MEP, Molly Scott Cato is asking people to make a flight-free pledge for 2020.
She says that stopping flying or cutting back on flights is the most important thing we can do to protect the climate.
She was speaking at a debate about the 'Aviation and Climate Crisis' last week and says future generations won't have any sort of life at all, if we don't change.
During her first term of office, the MEP flew just once to Latin America on an official EU visit, but all other overseas visits were made by other modes of transport.
The MEP has signed a pledge not to fly in 2020 and is urging others to do the same. She said: "If we don't change the way we live our children and grandchildren will not have any sort of life at all. That's why it is really important to sign up to the flight-free 2020 pledge. Stopping flying or limiting it to a few times in a lifetime really is the most important single thing we can do individually to protect our climate."