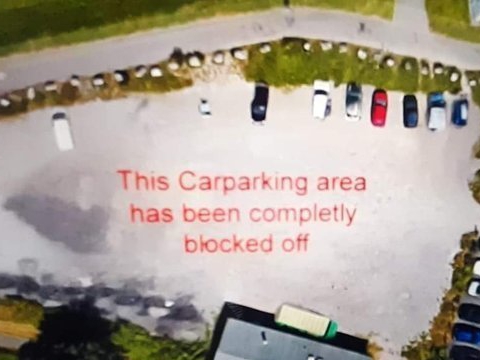 He's concerned about the safety of the children in the nearby school
A Plympton man has set up a petition calling for the Eastern Corridor Road Improvement site compound to be moved from the Market Road car park.
Matt Ramsden set up the petition amid concerns over the safety of its sitting next to an infants school and the traffic displacement onto a road which has lost its school crossing patrol.
The petition has nearly reached its goal of 500 signatures.
Matt has said that it is "unsafe for parents, young children and other users of the car park". He also mentioned that there would be a long diversion if any emergency services need to obtain access.
He has suggested moving the works to the left of Buyology, or behind the B&M store.
Matt spoke to Radio Plymouth to tell us more:
The petition can be found here: https://bit.ly/2mfKx3z