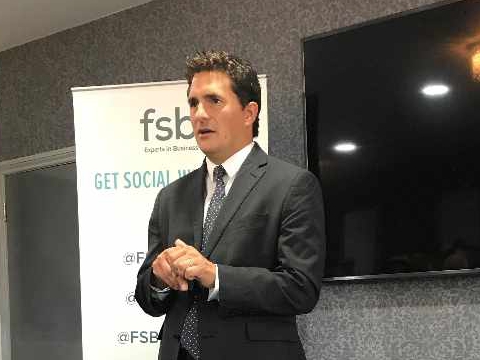 Plymouth MP, Johnny Mercer, said that he doesn't want veterans to leave without feeling like they haven't had the support they deserve
Military service is difficult, demanding and dangerous. But returning to civilian life also poses challenges for the men and women who have served in the armed forces.

Approximately 40,000 British military personnel have been medically discharged over the last 20 years - 25% since the end of the war in Afghanistan.
70% have said they have had a negative experience when going through this procedure, resulting in confusion, medical help and career prospective.
More than three in five (62%) Help for Heroes beneficiaries have said that they did not receive enough support while transitioning out of the Armed Forces, according to new research from the charity.

Help for Heroes has recovery centres all around the country, including one in Plymouth, which is the main hub for recovery in the West and its aim is to give those who have served the country a second chance.

The charity are calling on the government to address these issues by reviewing the current medical discharge procedure, making sure that those who have no choice but to leave the military are given the opportunity to land back on their feet.

Research also revealed that following a medical discharge, 57% of veterans didn't know where to go for support with 26% left worried about where they would live.
Almost 50% did not know how to continue with treatments for injuries or illnesses and 60% did not know how much compensation they were entitled to.
MP for Plymouth Moor View, Johnny Mercer, told Radio Plymouth that no one should have to feel like this: