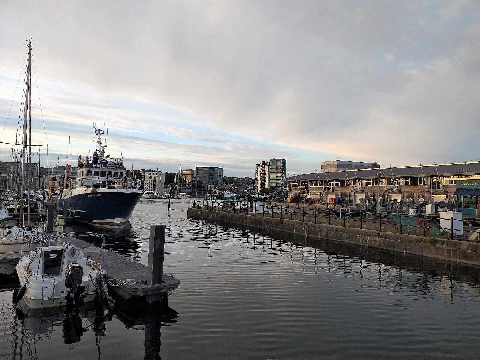 The SeaFit programme comes to Plymouth
It's part of a nationwide scheme to improve health
The SeaFit Programme is a joint initiative between the Seafarers Hospital Society and the Fishermen's Mission. For the past twelve months SeaFit has been bringing health and wellbeing services direct to fishermen and their families in fishing ports across the UK and on Friday 19th July, the team ran an event in Plymouth.
Free physiotherapy and NHS health checks, plus advice and information from a range of other health and wellbeing service providers were available.
The event was held at Fish Quay on Sutton Harbour, from 7am - 2pm.
Carol Elliot is leading the project. Listen to her talk about it: