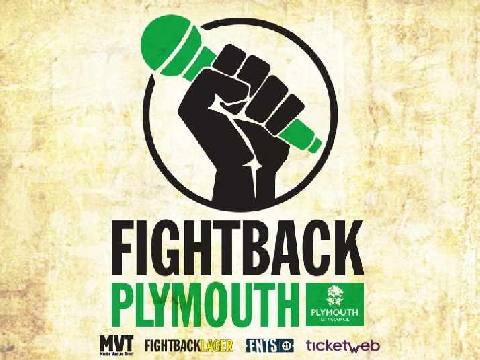 The Fightback Festival runs from 13th - 28th September
Grassroots music venues in Plymouth are joining forces to create a two-week music festival.
It's called Fightback Plymouth and runs from 13th - 28th September 2019.
Fightback Plymouth is a new campaign that's come out of the Music Venue Trust and will encourage audiences to visit their local
grassroots music venue and promote the Plymouth's emerging and existing musical talent.
There are 23 venues participating, and putting on over 100 shows in total.
The venues are: The Junction, The Underground, Hanging Gardens, B-Bar, Barbican Theatre, Plymouth Pavilions, Annabel's Cabaret and Discotheque, Rockets & Rascals, The Hutong Cafe, UPSU Bar and Main Hall, The Treasury, CASA, The Bread and Roses, Rock Bottom Bar, The Fortescue, Q Club, Patchwork Studios Factory, Air, Blues Bar & Grill, Karst, Crash Manor and Livewire.
Sarah Gosling is part of the Music Venue Trust. Listen to her talk about the festival: