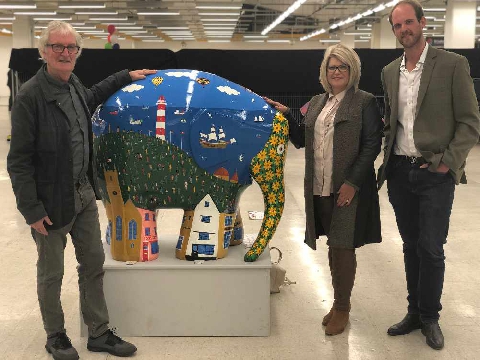 St Luke's Hospice says it's enough to care for 300 families at home
The Elmer sculptures were auctioned off last night (9th October) in aid of St Luke's Hospice.
The 65 colourful elephants, that were scattered around Plymouth this summer, have raised £323,750 at auction.
It's after Elmer's Big Parade, a 10 week trail for people to follow around the city and find all 65 elephants, in Devon's biggest public art event of the year.
The charity says the money raised will allow them to care for over 300 families at home.
The highest bid went for local artist Brian Pollard's Elmer at £36,000 to the Miller family (pictured). On Twitter, St Luke's said: "Words cannot describe how grateful we are!"