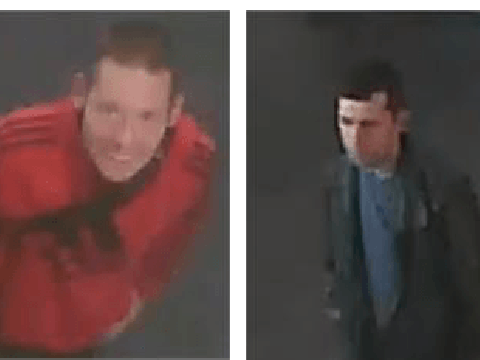 Police think they might hold vital information
Police would like to speak to the two men pictured following reports of a theft in Plymouth.
The incident happened at the Life Centre in Plymouth's central park on Saturday 28 July between 3.30pm and 4pm.
It was reported that the doors of two vending machines were forced open and the cash boxes taken.
Police would like to identify the two men pictured in connection with the incident as it's believed they may have information vital to the investigation.
Anyone who recognises them is asked to contact police on 101.