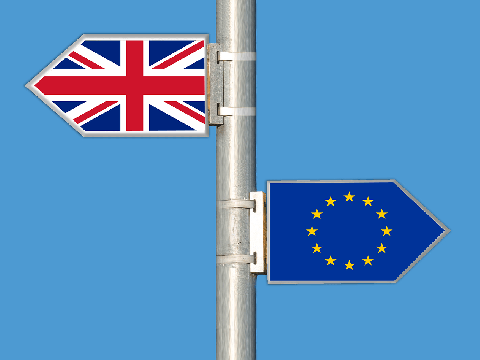 There's also movement on second homes and Stadium for Cornwall
Cornwall Council has voted to support the People's Vote campaign for a second referendum on Brexit after a vote at a meeting of the full council at New County Hall.
Other issues discussed today included second homes, the Stadium for Cornwall, and plans for a paperless council.
At the start of the meeting, tributes were paid to former member Bill Maddern, who died last month. Councillors from across the chamber shared their memories of Bill, and a minute's silence was held.
Mirroring current events in Westminster, one of the biggest debates on the agenda centred on the Government's Brexit plans.
The motion called for support for a second referendum, as well as a commitment to retaining strong ties with Europe after Brexit, and a call to protect the rights of any EU citizens living in Cornwall.
A wide range of views were expressed during the debate, before the council voted by 47 votes to 41 to support the People's Vote campaign.
Councillor Adam Paynter, leader of Cornwall Council, said: "The most important thing for me is to make sure that Cornwall is in a position to prosper whatever may happen in the months to come.
"Our New Frontiers plan will help build that stable and sustainable economy for Cornwall, and we are working to ensure we maintain our relationship with Europe so we can continue to see the benefits of close co-operation in the years ahead."
A motion calling for holiday lets registered as businesses premises to face council tax bills, and for second homes and holiday homes to face increased bills was also debated.
The motion also called for neighbourhood plans to be given the ability to block 'change of use' planning applications trying to change current homes into second homes or holiday lets.
After a long debate and a show of hands, the council decided to vote on the motion as three separate elements.
The call for homes registered as small businesses to face council tax bills, and the call for holiday lets and second homes to face increased bills were both supported by the chamber.
However, the third element, which called for local plans to be given the ability to block current homes becoming holiday lets, failed to garner enough support.
A motion calling for the council leader to write to the Government calling for a public written statement on funding for the Stadium for Cornwall was debated.
After a long debate, members voted to support the motion, and a letter will now be sent to Downing Street calling for clarification on the Government's position.
Councillor Julian German, portfolio holder for resources, said: "Cornwall Council has been categorical on this issue, we will not be putting our funding into this scheme until the Government have agreed to do so themselves=93We need certainty to allow the project to move forwards, and I hope this decision will help provide that.
A motion to create a paperless council by the next election of Cornwall Council was supported across the chamber.
It called for councillors to be able to opt out of receiving paper copies of council agendas in order to save printing and postage costs.
The motion was amended by Councillor Mike Eathorne Gibbons, portfolio holder for customers, who suggested the council should bring in an earlier deadline of April 2020 for the changes.
Cllr Eathorne Gibbons said:"This move will improve efficiency through the use of modern technology, and is the correct thing to do for the environment.
"We are not forcing those who still like paper agendas to give them up, but we will be making a significant step in the right direction.
A motion calling for the cabinet to consider a review of the councils walking to school route assessments was also supported.
Recommendations from the cabinet to council on the Cabinet Programme for 19/20, and the Minerals Safeguarding Development Plan were both accepted, as were a set of proposals from the Harbours Board.