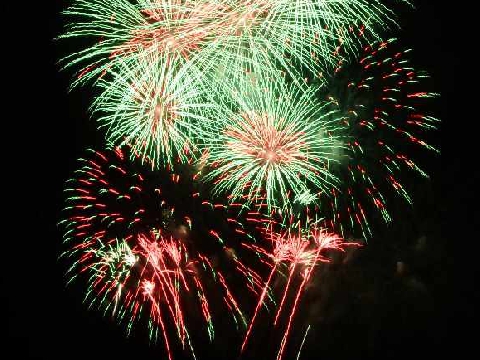 The winner has been announced
The world famous British Firework Championships returned to Plymouth this week for two nights of spectacular displays.
Hundreds of thousands of spectators turned out to watch the displays for free, from The Hoe, Sutton Harbour, Jennycliff and many other waterfront locations.
The annual event sees six professional teams each put on 10-minute displays. The shows were judged by a panel, before they picked a champion.
This year's winner are Selstar Fireworks, from Chichester, West Sussex. They were second to perform in the displays last night (August 15th).
The competition got off to a fantastic start on Wednesday night (August 14th), with displays scheduled from Nemesis Pyrotechnics, Aurora Fireworks and Phoenix Fireworks.
It was unfortunately cut short when one of the teams - Aurora - were forced to cancel their display due to technical difficulties.
This meant they had to bow out of this year's competition but they have been invited back to the event in 2020.
The next day saw Illusion Fireworks, Selstar Fireworks and 1st Galaxy Fireworks light-up the sky for the second and final night of festivities.
The free event attracts thousands of visitors every year, by putting on spectacular shows on Plymouth's waterfront.
It'll return next year as part of the Mayflower 400 celebrations.
Drone Investigation
Two people were placed under investigation after drones were flown over The Hoe during the firework displays.
They were identified and stopped whilst flying the aircraft on the first night of the event.
A no-fly zone was put in place for both nights from 6pm until midnight, which covered the whole of the centre of Plymouth and the waterfront surrounding Plymouth Sound - going as far out as the Breakwater.