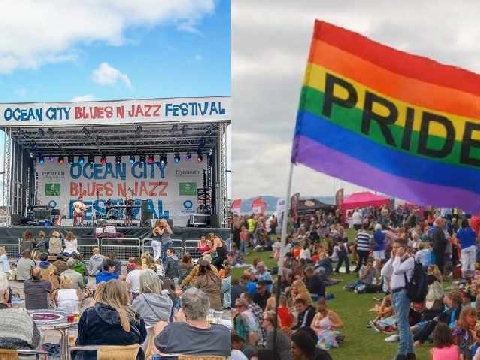 Both events scrapped due to bad weather forecast
The Ocean City Blues n Jazz Festival on Friday, as well as the Pride event on Saturday have been cancelled because of the bad weather that's forecast over the next few days.
Friday would have been the first day of the Blues n Jazz Festival, but the council says their main priority is the safety of visitors.
It's expected to go ahead as planned on Saturday and Sunday, but organisers are keeping a close eye on weather conditions and say they'll keep people updated if anything changes.
Plymouth's Pride Festival has also been cancelled, and organisers hope to re-arrange it for another day this summer.