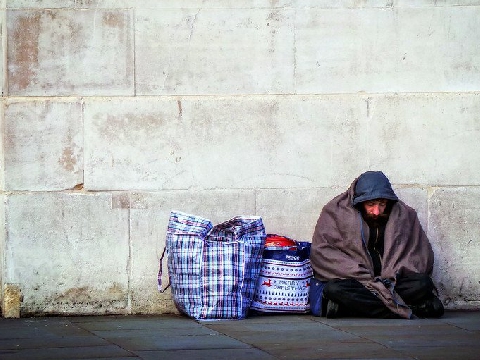 Housing the city's street homeless has been described as an 'intense' task
Plymouth City Council and the alliance of local charities and organisations have been working to find accommodation for those sleeping rough in the city, offering them help to stay inside and if necessary, to self-isolate.
It has been almost a week since the Government asked all local authorities in England to house all those living on the country's streets.
In the last week, 39 rooms have been made available in properties from local agents and landlords.
All the accommodation has separate rooms and support available. Two of the properties will have staff on site to support people who are staying there.
Mike Taylor is the director of local housing charity Path. He has described the work over the last week as "intense" but says that good progress has been made.
LISTEN - Mike Taylor, director of Path:
Councillor Chris Penberthy, Cabinet Member for Housing and Co-operative Development said:
"The city's winter provision for rough sleepers at Hamoaze House at Mount Wise and Safesleep provision at Devonport House had to be changed following Government's announcement last week. The dormitory-style accommodation was deemed no longer appropriate, given social distancing requirements and occupants are now being moved into the newly available buildings.
"It's not always easy to persuade people who live on the streets to take up offers of accommodation. Many of them are dealing with some very complex issues, which do not go away instantly.
"But rest assured we are talking to each and every one of them to urge them to come indoors."
The Shekinah day centre on Bath Street is open until all rough sleepers get their accommodation offers and the Plymouth Soup Run continues to support with food for those most in need. These are being operated within social distancing and hygiene measures.