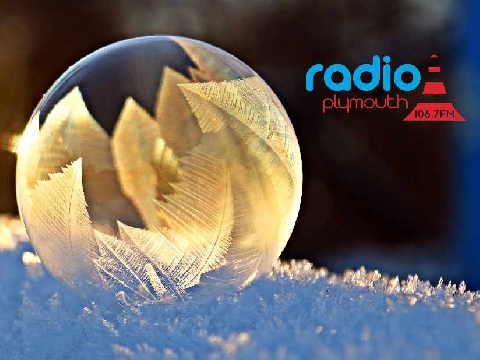 Drivers urged to take care after snow and ice hits Cornwall
Following a busy evening dealing with issues caused by yesterday's snow, people are this morning being warned to take it easy on icy roads.
Drivers are being warned that icy conditions overnight may make the roads treacherous in parts, so please drive very carefully if you do need to go out.
Last night hundreds of motorists were stranded following heavy snow on the A30 and A39, and many other routes saw treacherous dangerous driving conditions.
A tactical coordination group, bringing together representatives from the Cornwall Council, Devon and Cornwall Police, Cornwall Fire and Rescue, NHS and Cornwall Search and Rescue, worked through the night to ensure all calls were responded to and the roads cleared.
Cornwall Council had gritters out yesterday at 2pm, 5.30pm and 9pm, treating routes in east Cornwall. Routes in the west were also covered at 3pm and midnight.
Highways England are responsible for maintenance of the A30 and also had crews working.
The gritters – operated by Cormac – again covered the east Cornwall routes again at 3am. Each route takes around three hours to cover.
Dozens of schools in Cornwall have now reported they are closed today – for detailed information on school closures and road conditions visit www.cornwall.gov.uk/snow
Councillor Geoff Brown, portfolio holder for transport at Cornwall Council, said it had been a challenging night, despite plenty of advance warning of the poor weather.
He said: "We started issuing warnings about cold weather on Monday, and yesterday warned about snow and ice, road conditions and the action being taken.
"One of the biggest problems we encountered was that people abandoned their cars, which blocked the way for the emergency services and the gritters to get through. This caused considerable delays in clearing the roads and left people stranded for longer than they should have been. We appreciate everyone wants to get home, but the actions of a few impacted on many.
"If you are stuck, stay with your car and wait until the roads are cleared. If you are vulnerable and need help, call the emergency services.
"Some of the specific incidents we dealt with were two school buses, one at Kingsley Village and one at Winnard's Perch, which were stuck. We reached both vehicles during the early evening, ensuring the children were safe and well.
"We had fire and rescue crews doing sweeps along the A30 and A39 to check people were OK while the waited for the roads to be cleared."
"I would like to thank all of the agencies who worked so hard in some challenging circumstances. I can only praise the work of all of the services who dealt with the situation professionally and calmly."
Councllor Brown also praised the community for rallying around to help those stranded. "There have been lots of offers of help on social media – the true spirit of Cornwall really shines when we are hit with difficult situations."
News of any impact on bin and recycling collections will be available this morning through the council's Twitter feed at www.twitter.com/CornwallCouncil