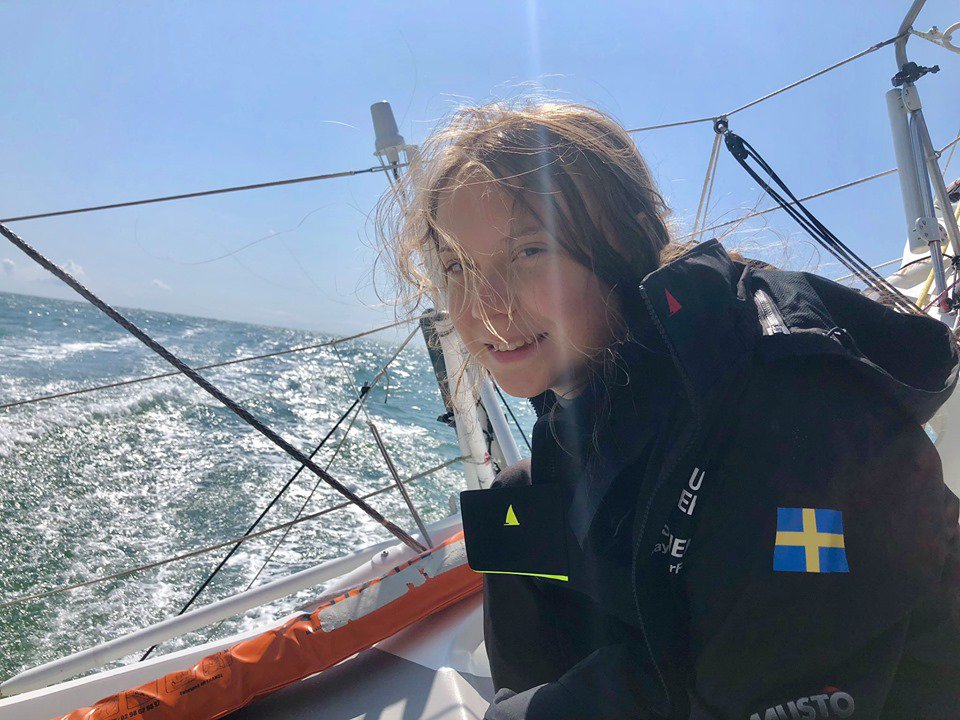 Image Credit: @GretaThunberg / Twitter
The 16-year-old's travelling by boat
Greta Thunberg shot to fame last year, after protesting outside the Swedish Parliament.
She's a 16-year-old climate change activist and is heading to New York to speak at a UN summit on global warming in September.
It'll take her more than two weeks to sail across the Atlantic.
She's set off from Plymouth's Mayflower Marina today (Wednesday 14th August).
Greta is making the journey aboard the Team Malizia boat, a high-speed 18-metre yacht, built to race around the globe.
The yacht's been fitted with solar panels and underwater turbines to make her trip as eco-friendly as possible.
The team manager, Holly, told us more about the trip:
Watch as Greta gets ready to leave Plymouth: