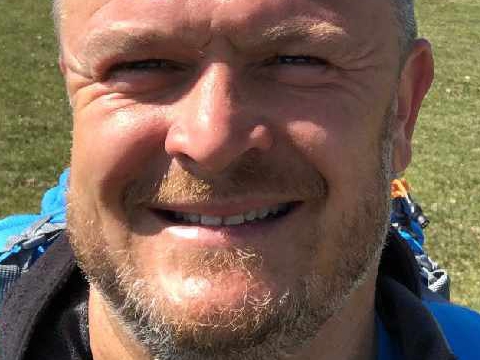 It's to raise vital funds to support Families for Children
Plymouth man - Ben Knight - has challenged himself to climb the 5 highest peaks to raise vital funds to support adopted children who have experienced developmental trauma and neglect in their early lives.
Kicking off on the 7th July, Ben will travel to climb the 5 highest peaks in 5 different countries in Western Europe. The 4 highest peaks in the UK will start with Slieve Donard in Northern Ireland, then on to Scarfell Pike in England, Mt Snowden in Wales, and Ben Nevis in Scotland. This then culminates in September with a week long trek to the summit of Mt Blanc in France, which stands at 4,810m above sea level.

The beneficiary of Ben's challenge is local voluntary adoption charity Families for Children. Their Patron, Judi Spiers will be launching event on Sunday 7th July at Lukesland Gardens from 11am. Judi will be interviewing Ben about his motivation for the walk and his decision to support the charity. Families will also be able to walk with Ben around the gardens and enjoy a family picnic before sending him off to Northern Ireland!

The charity are hoping to engage individuals across the South West to support the campaign by walking around the world this summer a total of 24, 901 miles! They are hoping to raise the same in vital funds needed for their therapeutic adoption support work in the South west

For more details about the campaign visit: www.familiesforchildren.org.uk/m4s.