Be Safe, Be Seen 2019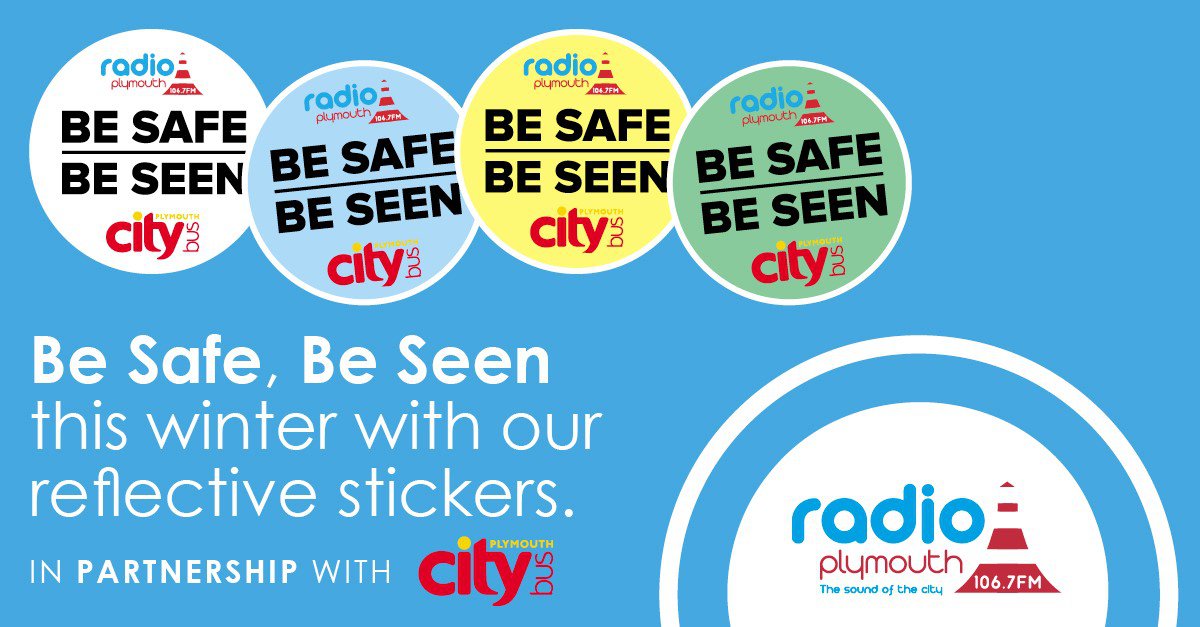 Be Safe, Been Seen 2019 is here!
Radio Plymouth have teamed up with Plymouth Citybus helping you to be safe as the nights get darker this winter.
We will be out and about delivering thousands of reflective stickers to Primary School aged children across Plymouth. They can be stuck on book bags or school coats to help make them more visible.
We want to remind pedestrians and cyclists when out at the roadside, to remember that although you may see the driver they might not see you! Therefore it is really important to be highly visible and you can clearly be seen in the winter months. Especially children on their school journey!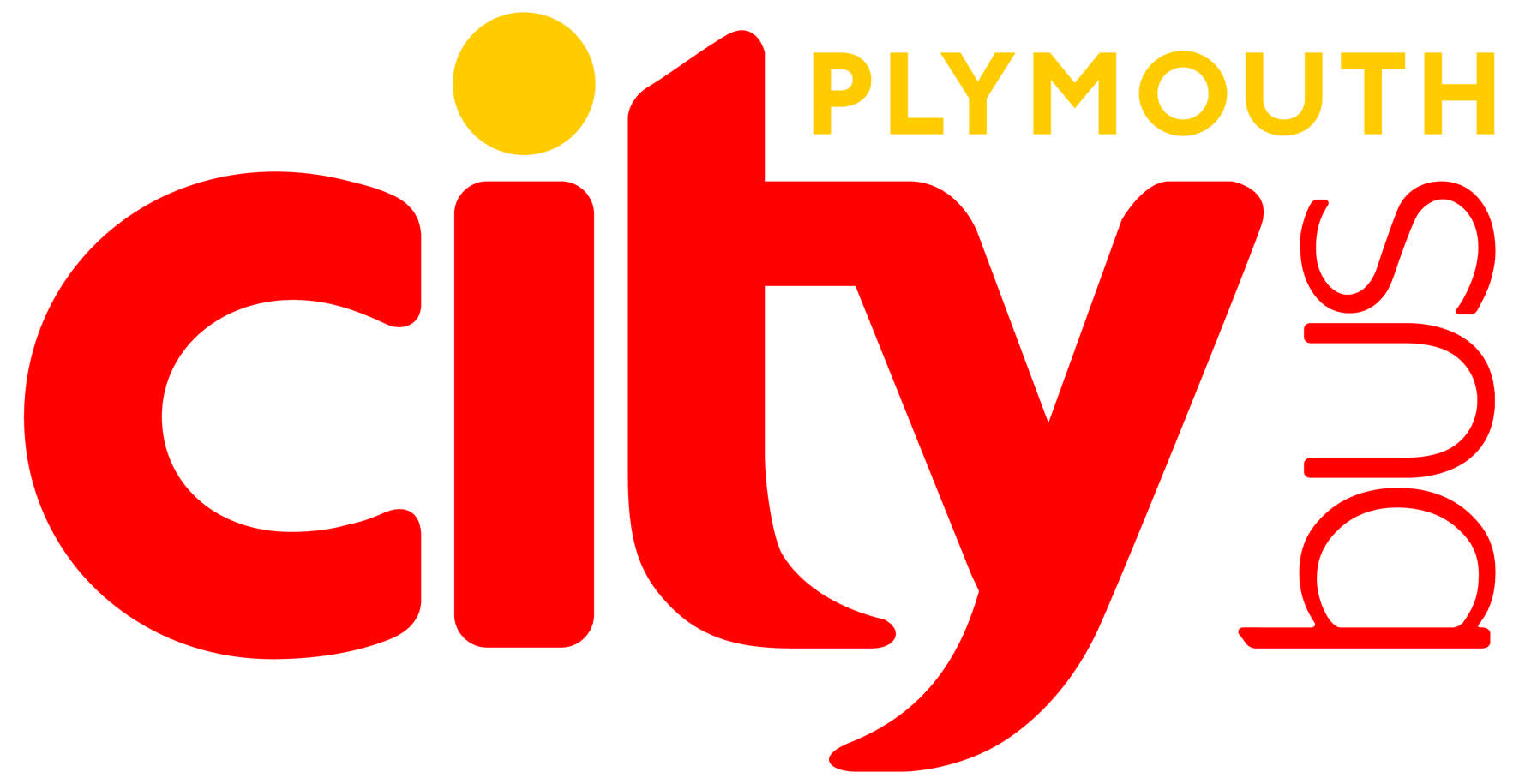 As Plymouth's largest transport provider, it's important to us that we keep the city moving and keep everyone safe on the roads.
The local community is at the heart of our operation and we're committed to supporting the future of Plymouth – its young people.
Our network of buses across Plymouth and Cornwall ensure that young people can easily get around the city and beyond.
We're supporting this campaign to ensure schoolchildren know how to use the roads safely, whether it's crossing a busy road, keeping safe at busy junctions or wearing the right clothing in poor light. Together as a city we must make sure that everyone is seen on the road, especially during the winter as it gets darker.

Young people are really important to us, and we're committed to making bus travel easy and affordable for all. Children under 16 can travel with an adult all day for just £1.50 with our Kid Add-On ticket. If you're in full time education or an apprenticeship you can get 15% off adult fares too, with our student discount code on the Plymouth Citybus app.
How can my child be seen more easily?
On dull days your child can wear bright or fluorescent colours
Special high-visibility tabards and other clothing can be bought from many retailers
Fluorescent armbands can also be worn over coats and other clothing
Bags are also available in bright colours or with high-visibility strips
Try to stick to well- lit areas wherever possible, carry a torch
When crossing roads try and cross near a street light
Be aware of your surroundings and look out for cars and cyclists
If walking near traffic at night reflective clothing is needed
Reflective clothing reflects light from car and bike headlamps
Reflective armbands and clothing can be bought for children
Remember that fluorescent colours do not show up in the dark
For older children who may consider fluorescent and reflective armbands and clothing 'uncool', stickers can be bought which can be put on bags or coats.
This message isn't only for children: make sure you wear bright clothing too.
You can get more info HERE
The short video clip below illustrates the effectiveness of reflective clothing in helping cyclists stand out in dark or gloomy conditions...
A30 - Bodmin, Cornwall

A30 Eastbound partially blocked due to broken down vehicle from A38 Launceston Road (Callywith, Bodmin) to A30 (Cardingham Turn Off, Millpool). Traffic is coping well.

B3432 Novorossisk Road - Leigham, Devon

Novorossisk Road Northbound partially blocked due to accident near Pattinson Drive. Traffic is coping well.

Torpoint Ferry - Cornwall, Devon

Waiting times of up to ten minutes and three ferries running on Torpoint Ferry between Devonport and Torpoint.