Wedding Photography with Trevor Burrows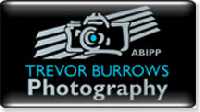 Wedding photography with Trevor Burrows Photography.
Trevor Burrows Commercial Photography
The Studio, 8 Mary Seacole Road, The Millfields, Plymouth, PL1 3JY
Telephone: 01 752 666633 Website: www.trevorburrowsphoto.com
Drake Circus - Plymouth, Devon

Very slow traffic on Drake Circus near the University of Plymouth.

Albert Road - Plymouth, Devon

Albert Road busy but moving near the Naval Base.