Wedding Photography with Trevor Burrows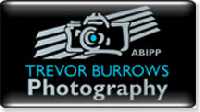 Wedding photography with Trevor Burrows Photography.
Trevor Burrows Commercial Photography
The Studio, 8 Mary Seacole Road, The Millfields, Plymouth, PL1 3JY
Telephone: 01 752 666633 Website: www.trevorburrowsphoto.com
Embankment Road - Plymouth, Devon

Embankment Road busy but moving near Astor Park.

Torpoint Ferry - Devonport, Devon

Waiting times of up to 15 minutes and two ferries running on Torpoint Ferry between Devonport (Devonport) and Torpoint (Torpoint).