Tealightful Vintage China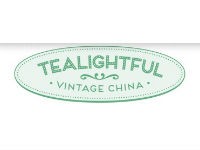 Tealighful Vintage China, based in Plymouth
Telephone: 01752 296994 or 07938 999791
Email: claire@tealightfulvintagechina.co.uk
Website: www.tealightfulvintagechina.co.uk
Charming China, beautiful bunting and amazing accessories for hire.
We can supply pretty matching charming china, beautiful bunting and amazing accessories for weddings, hen dos, naming ceremonies, birthday parties, Christenings, girly get-togethers, Afternoon Tea parties, charity, fundraising events, business meetings or for no other reason at all, other than just because!
Forder Valley Road - Plymouth, Devon

Very slow traffic on Forder Valley Road near the Forder Valley Interchange. Travel time is four minutes.

Plymouth Road - Tavistock, Devon

Plymouth Road busy but moving between the Town Hall and the Armada Roundabout.

Torpoint Ferry - Devonport, Devon

Waiting times of up to ten minutes and.3 ferries running on Torpoint Ferry between Devonport (Devonport) and Torpoint (Torpoint).