Meet the Sales Team
Meet the Radio Plymouth Sales team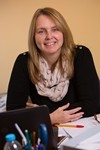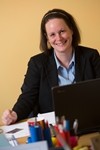 Our sales team consists of Managing Director- Tricia Duff, Senior Account Manager- Debbie Rogers and Account Manager- Iassen Hadjiamin.

Tricia Duff - I have worked in radio sales for the past eleven years, starting my radio career as a sales support with Plymouth Sound. I am now enjoying my role as Managing Director with Radio Plymouth. As any sales person, I still love the sales side of my role. We are a truly local station offering a great service to both local and national advertisers. We pride ourselves on building great client relationships and offering strategic marketing solutions to fit all budgets. Email Tricia

Debbie Rogers - I have successfully worked in local media for over fifteen years and I feel as a Plymothian I know the city really well. I love working with small to medium businesses and look forward to coming to work every day. Email Debbie
Iassen Hadijimin (pronounced Yas-sen) - Having almost a decade of experience in the radio industry has honed my customer service skills and brought them to a level where professionalism is underpinned with an easy-going approach to make my wide range of clients – on a local and national level – feel comfortable, relaxed and satisfied. Pointing out the benefits of radio advertising and working strategically to find the best option, whether it is a sponsorship, a creative idea or airtime, to help a client's business grow faster is my top priority. Email Iassen

If you would like to know more about how Radio Plymouth can help grow your business we will be more than happy to come to you and tell you a little more about how we can help . Alternatively, you are very welcome to come into the station, have a tour and meet the team.
Torpoint Ferry - Torpoint, Devon

Waiting times of up to 15 minutes and two ferries running on Torpoint Ferry between Devonport and Torpoint.