Apprentice of the Year 2017 - Vote now! (Duplicate)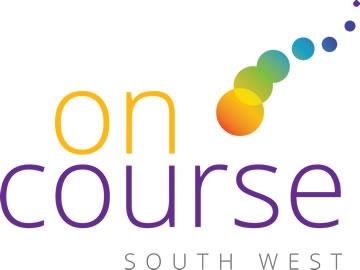 Radio Plymouth and On Course South West have been delighted with the entries for Plymouth's Apprentice of the Year 2017! After careful consideration we have narrowed it down to a shortlist of the finalists below.
Now we need the people of Plymouth to vote for the winner.
Below is a short bio about each finalist, explaining why they deserve to be awarded Plymouth Apprentice of the Year 2017 trophy. Take time to read through the shortlisted finalists and place your vote.
The winner will receive the 'Plymouth's Apprentice of the Year 2017' trophy and an IPad mini.
Voting ends at midday on Friday 17th March and the winner will be announced in the Breakfast & Drive time shows on Monday 20th March 2017.
Jessica Collins - The Printing Press.
Jessica's role in the Company is to manager the Digital Pre-Press Process. This is a complex role that involves creating and designing new artwork for new and existing customers, and also preparing this artwork to meet the demands of the printing process. The Printing Press mixes new technology with old technology and this requires really getting to understand how the printing processes works. Jessica deals with customer enquiries, she creates the artwork and proofs the images. Jessica then completes the colour reproduction process to create the printing plates for the Companies Lithographic printing machines. She will also prepare artwork for their Digital Printing Process.
The Company recently lost a key member of their Graphic Reproduction team and Jessica (despite not yet completing her Digital Pre-Press Apprenticeship with Plymouth College of Art) stepped up to the plate and take on this responsibility.
She did this whilst working hard to complete her Level 3 Apprenticeship. The Company have really benefited from Jessica's ability and willingness to take on the extra responsibility of managing the digital pre-press department. Jason, her manager is really pleased with the way Jessica responded to what could have been a difficult time for the Company. Both her manager Jason and her College assessor Michelle Lunt are both very pleased that Jessica has been nominated for the Plymouth Apprentice of the Year 2017 Award.
Jessica truly deserves been nominated for this award because of the way she stepped in to manage the Digital Pre-Press department at The Printing Press. Jessica was willing to take on the extra responsibility whilst learning new complex techniques, and also completing her Level 3 Apprenticeship. Jessica has now handed in her Apprenticeship portfolios for Internal Quality Assessment. Michelle Lunt, her college assessor says that Jessica's work is of a very high standard and she has been a pleasure to tutor and assess. Jessica's Company The Printing Press is going from strength to strength and are very pleased that she is continuing her employment with them.
Emily Fry - St Nicolas Church of England Primary School
Emily is a teaching assistant at St Nicolas Primary School and works 1:1 with an SEN child. The SEN child she works with has Mosaic Downs Syndrome and Emily supports her by implementing the targets and actions identified in the child's Educational Health Care Plan.
Emily has not only been able to develop he knowledge of working with SEN children but has been able to develop her knowledge of teaching and learning. Her enthusiasm and ever growing skill set has allowed her to build up to taking responsibility for whole classes on occasion and children has had experience of working with children of all ages.

Emily has built positive relationships with parents as well as staff and children.
Emily goes above and beyond what she is expected to do. She has developed an amazing relationship with her 1:1 SEN child and supports her to be fully included in the day to day life of the school. Emily has ensured that the child has made accelerated progress in their learning.

Emily also cares immensely about every child at St Nicolas School. She has formed amazing relationships and has attended overnight residential activities with children, has run her own extra-curricular activities, being solely responsible for up to 30 children and has even taken responsibility for the whole class on occasions.

The parents of the 1:1 SEN child Emily is responsible for says;

"Our daughter absolutely loves Emily. She has already progressed through two reading levels this half term and has produced some beautiful writing, which has been supported by Emily. Emily is always keen to involve her in whole-school activities such as the School Parliament and is happy to try any teaching techniques that we have provided. We couldn't be happier with her as our daughter's 1:1"

Julie Simpson, Academy Principal of the St Barnabas Multi Academy Trust says "Emily demonstrated that she is a very capable young lady and has gone out of her way to support the SENDi pupil to great effect. She has established a strong relationship with the pupil and has impacted on the child's development and progress in a very positive way.

Emily is highly regarded by her colleagues and they comment that they can rely on Emily to use her own initiative and problem solving skills when providing personalised intervention for a challenging pupil. Emily has also formed effective relationships with all pupils at St Nicolas School and is a much-trusted member of staff.

Emily will arrive early and stay late to make sure she has prepared well for the children, showing that she has a very good work ethic. We consider ourselves very fortunate to have appointed someone of such high calibre in our Trust."

Will Sargent - The Wrigley Company
Will openly shares his experiences with his peer group and others for his and their benefit to enable his growth within the organisation.
Will has received extremely positive feedback on his placement programme from the leadership group and the associates coaching and mentoring him in these areas.
Will has received very positive feedback from his mentor on the senior leadership team and has made extremely good progress in all areas.
Will exceeds in his functional capabilities and can deliver a quality job in a very good time frame.
Will has grown significantly in practical and behavioural competencies. When he joined the business, he was an introverted individual who was shy and reluctant to mix with peers and Leadership team members. He is now a confident and capable associate who is running minor projects such as the Brathay Challenge, The Greenpower initiative and is an Apprentice Ambassador attending Apprentice Fairs and Schools promoting apprenticeships.
I believe Will has grown significantly over the time he has been an apprentice with us and is a fully competent and driven individual who exceeds in his deliverables.
I am proud to have made some contribution to this change in Will and the way he has grown as an individual.
Will has greatly changed from being a shy and introverted individual who now is relied upon to deliver great results in all he is involved with. He is a passionate and enthusiastic individual who openly and willingly shares his experiences with peers and others to help them to grow in the same way he has grown.
I can confidently give Will activities in addition to his heavy work load with the sound knowledge that he will deliver a great result.
Will has taken on a great deal of activities outside of his normal working hours to promote the benefits of apprenticeship schemes to future generations of potential engineering and manufacturing students at apprentice fairs and local schools.
Will is now the type of associate who always puts his hand up first when I ask for a volunteer for activities outside of the normal working week.
He has changed significantly during his apprenticeship and he is now a well-respected associate who we would consider for leadership opportunities, Will has developed a ten year plan above and beyond our expectations and is driven not only to excel but to continue to grow within our organisation.
Chloe Causer - Plymouth City Council
Administrative duties within a housing department, telephone, customer service, processing information, using bespoke software. Job role is a dual role at Ballard House and Devonport Police Station.
Chloe's apprenticeship has enabled her to develop her confidence and to gain recognized qualifications - prior to the apprenticeship Chloe had no formal qualifications and had been unemployed for a year. Chloe has knuckled down to her course work and the quality of her work has continually improved both on her diploma and within her work role. Chloe has recently created a 'faith and belief' calendar, which the council have never been able to complete before - this details every different religious holiday and important events. Chloe has already achieved her Maths and English Functional skills at a higher level required on her framework - this has been achieved through sheer hard work and determination.
Chloe joined the Princes Trust 'Get into Admin' (a jointly delivered initiative with City College Plymouth). When Chloe entered the programme, she had suffered many years of personal difficulties; crippling debt and was close to losing her home. When she first began the programme, she had very low confidence, but oozes of potential. During the course, Chloe made such an impression in her work placement with Plymouth City Council, that they offered her an apprenticeship in Business Admin. Chloe has since been offered a permanent position with the company. During the programme, Chloe has found her confidence and has begun to shine and it has become apparent that she has a natural talent for helping others and supporting students less able than herself.
Chloe is now the team leader at PCC for the apprenticeship Brathay Challenge. As part of the challenge Chloe has been tasked to raise the profile of apprenticeships with young people and employers and has used a range of tolls to do this including; social media, the press and carrying out talks to schools and organizations. Chloe is responsible for mentoring and coaching a team of 9 fellow apprentices in carrying out a community project to help the Zone revamp and decorate their premises (Chloe and team decided on the Zone as they felt I would be great to give a little back to a charity that do so much for young people in the city). As part of this role Chloe has pitched her idea to the Manager at the Zone who has embraced the idea. Chloe is now approaching local businesses for help and support with the project.
In addition Chloe is a Plymouth Apprenticeship Ambassador and a Prince's Trust Young ambassador. Chloe has represented the Trust as a guest speaker at local and national conferences, where she has been required to hone her communication skills for public speaking. As part of this role Chloe attended the House of Commons as an ambassador, and also attended a conservative party conference where she gave a speech on the Princes Trust and apprenticeships. At this conference, Chloe met the state minister for apprenticeships, the state minister for employment, the chair of Prince Trust and 10 MPs.
Chloe has now secured herself stable living arrangements and is living independently managing her finances effectively. Chloe has achieved all these milestones whilst being on programme for less than a year.
Carlin Sibley – Princess Yachts
Carlin Began his Princess Career in our Development Department at Lee Mill. His reviews from day one have been nothing short of outstanding, which showed his mature attitude to his work and all of his NVQ studies. Carlin has demonstrated very good hand skills and mastered both disciplines (GRP Repair/Laminating) within Composites. Now stationed within our Small Moulds Department, Carlin has continued to show excellent versatility between both trades and has optimised everything we aimed to achieve with this apprentice scheme, being one a few individuals who can switch between trades when requested by his manager.
Carlin has grown into our manufacturing environment with ease, where some of the younger lads have struggled. Composites gives him the chance to use his ability to problem solve and put his hand skills to effect. Carlin will without any doubt, grow into valued employee and thrive within Princess Yachts.
Unfortunately for Carlin he became embroiled in a reduction of headcount early in 2016. Consequently, he lost his placement due to being in an area that was affected. Thankfully he regained his place but had to move departments, this was an incredibly difficult time for Carlin and the business, but he maintained a faultless work ethic and demonstrated excellent hand skills and attitude in an unfamiliar environment. I can only applaud his achievements and his strong character.