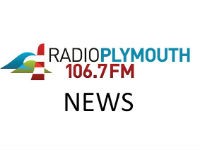 Local pubs recognised in national guide book
A guide on the best pub food has been published and it's good news for foodies in and around Plymouth.
A number of pubs in the Plymouth area have made it into this year's Eating Out In Pubs Michelin Guide including The Cornish Arms in Tavistock, The Ship Inn in Noss Mayo, and The Carew Arms near Torpoint.
Rebecca Burr is the editor of the guide, she says there's a reason that no pubs from the city centre made it into the publication:
"I think premises are still quite expensive, and when you start to head out into the villages then that's more affordable for the chef, and that's really the focus. What we want with the pubs is that they can go in and don't have to spend an awful lot of money on the decor, but they've got the talent in the kitchen."