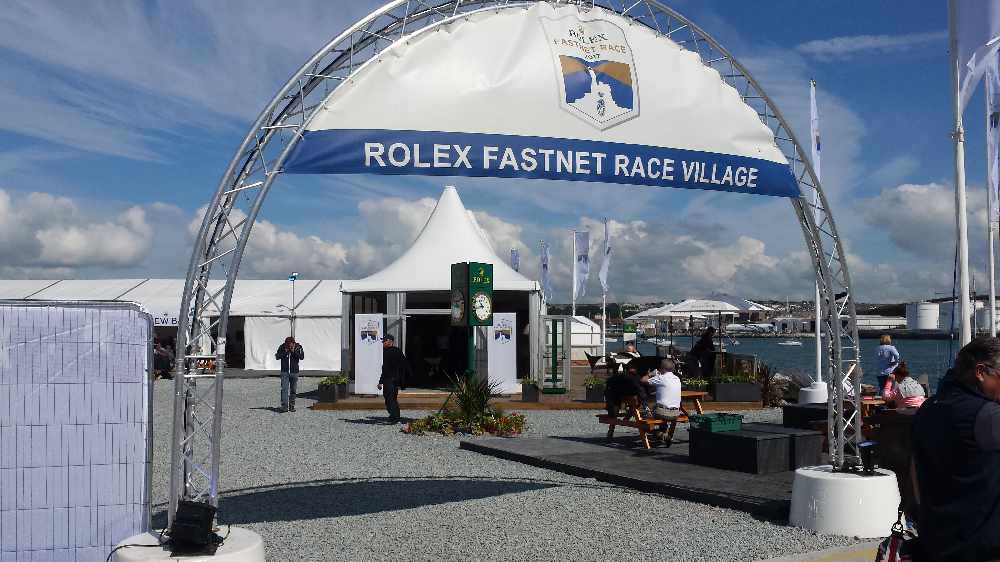 Thousands of competitors are taking part in the major offshore sailing race.
The first Plymouth and Devon based boats have arrived at Mount Batten after finishing the Fastnet sailing race.
Keronimo, led by Andy Williams safely docked around 2am.
Bruce Sutherland and his crew aboard Bare Necessities arrived three hours later. It is the third time Bruce has completed the race. He said:
"We were given a special cannon when we crossed the breakwater before dawn this morning. I think this is normally given just to winners.
"It's good to be home."
Radio Plymouth were given a tour of the race village, which is located at Plymouth Yacht Haven on Mount Batten.
Racing Manager for the Royal Ocean Racing Club, Nick Elliott said the crews have had tough conditions to deal with this year:
"It's been a real challenge for the sailors to pick a route round the Isles of Scilly and the Fastnet rock. All the time they would've been thinking about the next wind shift. Overall, it's been fantastic though."
The biannual event left Cowes on the Isle of Wight on Sunday. Crews then headed for the Fastnet rock, which is located off the coast of Ireland, before doubling back to Plymouth.
Concise were the first team to finish. They crossed the breakwater in a time of just under 43 hours.