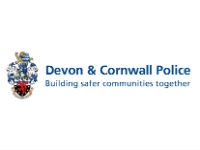 The Police Federation in Devon and Cornwall say there are worries about mental health.
The Devon and Cornwall Police Federation Chair is blaming the rise of officer stress and welfare on a number of factors. These issues include funding cuts, fewer staff, increased workloads and violence towards officers. It has resulted in higher levels of sick leave.
Janice Adam says the situation is worse in Devon and Cornwall because of the large rural area covered by officers which means many end up working alone.
In a statement, she says she is calling for the Government to act and invest in the police service before it is totally destroyed.