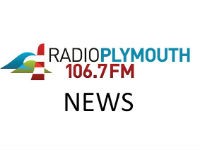 Building work at the site in South Yard is on track
Building work on Oceansgate is due to be complete by the end of November, and phase 1 should be handed over in December.
Project managers claim work on the Marine Enterprise Zone is on target.
The waterfront redevelopment has taken over 35 hectares at South Yard in Devonport, from the Royal Navy.
Andy McAdam is from Midas construction:
"Progress has been good, it's a challenging project but we have been well served by our local supply chain, and progress is remaining solid. We're looking forward to handing over the project on programme."