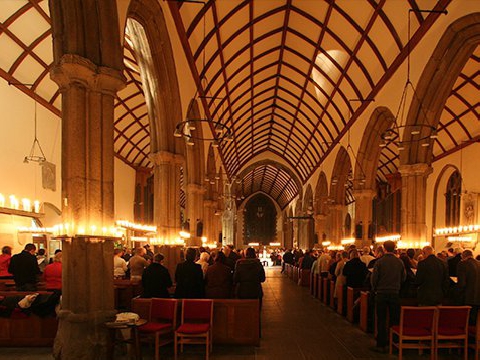 It'll be lighting up and celebrating lives of lost loved ones
Christmas is a time for creating special memories, but for those who have lost a loved one it can be a particularly challenging time of year. St Luke's annual Light up a Life services are for everyone who wants to celebrate the life of that cherished family member or friend this festive season.
These joyous services are taking place at churches across the area. This year's programme includes a service at Saltash Methodist Church at 1.30pm on Wednesday 6 December, St Eustachius Church, Tavistock, at 7pm on Thursday 7 December, and at the Minster of St Andrew's in Plymouth at 2pm, 5.30pm and 7.30pm on Tuesday 19 December.
Those wishing to attend these free events do not need to register or have tickets. Voluntary donations can be taken on the day.
At the beginning of the Plymouth services, hospice volunteers and keen runners will enter the church with a lit torch they have carried all the way from the charity's specialist unit at Turnchapel. This torch is then used to light large church candles, which are in turn used to light the smaller candles held by the congregation.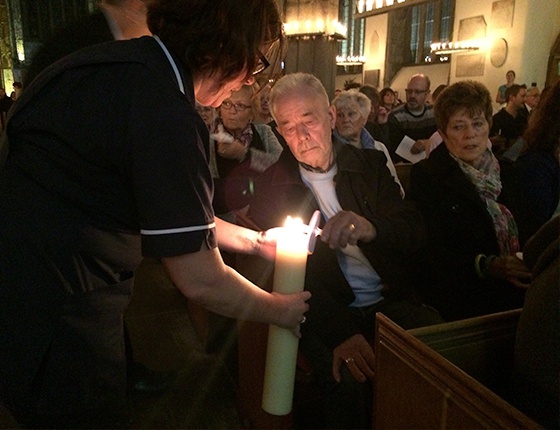 As part of its annual Light up a Life events, St Luke's is also taking donations this Christmas to adorn its unit at Turnchapel with festive lights and its Christmas tree with baubles, in memory of Plymouth's loved ones no longer with us. Donations can be made on the St Luke's website at www.stlukes-hospice.org.uk/light before 19 December.
Rebecca Kelly, Events Fundraiser at St Luke's said, "It's traditional for St Luke's to help people remember their loved ones at this time of year. We welcome the chance to celebrate the lives of those no longer with us, whether or not they were treated by St Luke's, and think it's important to give people the opportunity to come together and share memories this Christmas."
It is estimated that over the Christmas week, over 300 patients will be receiving specialist end of life care from St Luke's, part of the 3,480 patients treated each year. Donations from the community raised by these and other events support people wherever they wish to be treated - in their homes, at Derriford Hospital or at the specialist unit in Turnchapel.