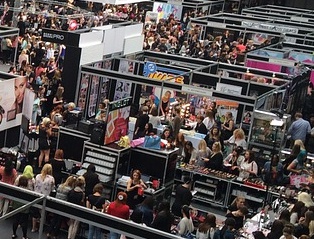 More than 150 businesses are exhibiting at the Pavilions.
Hundreds of thousands of pounds could result from today's Devon Business Show at the Plymouth Pavilions.
The event is being staged by the Plymouth and Devon Chamber with Radio Plymouth acting as the official Media Partner.
Deputy Chief Executive of the Chamber, Lesley Shorrocks, told us how one of the new additions this year is "Devon Conversations." This is a series of talks during the show on a wide variety of subjects impacting the whole community.
The event continues until 4pm.