Surf Forecast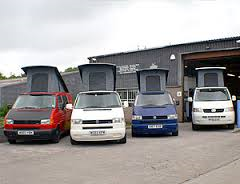 Check out the latest surf reports with SC Conversions and Radio Plymouth!
For North Devon and South Devon surf reports please click HERE to Magic Seaweed website. On Surf Spot click down to Bude for North Devon and Croyde Beach for South Devon.
Have fun - keep safe!
All our conversions are tailored in design to suit your requirements. Our fully-equipped workshop allows us to convert your vehicle in the quickest possible time, while providing you with a quality, distinctive end product. Please contact us for more information about our vehicles for sale, a conversion, a visit, quotation, or to arrange delivery of your vehicle to our premises for a conversion.
We at SC Conversions are always willing to take a look at customer own projects whether it's a Campervan, Motorhome, Horsebox or Race truck we can build it to your specification using only the best materials, we have a good eye for detail, our interiors are both functional and stylish, if you have a design in mind we will work with you to make it a reality.
So if it's a unique vehicle with a high build quality that wont cost the earth then please give us a call to discuss.
For more information on SC Conversions please click HERE
A386 Tavistock Road - Derriford, Plymouth, Devon

Usual congestion on A386 Tavistock Road around Derriford Road (Derriford Roundabout).

Forder Valley Road - Plymouth, Devon

Forder Valley Road busy but moving near the Forder Valley Interchange.

Embankment Road - Plymouth, Devon

Heavy traffic on Embankment Road near Astor Park.