Shoebox Appeal

Radio Plymouth are delighted to support Operation Christmas Child Shoebox Appeal.
Children all across the world won't get a gift this Christmas but you can help change that. By simply filling a shoe box with gifts you can make a real difference in the life of a child in need.
How to pack your shoe box: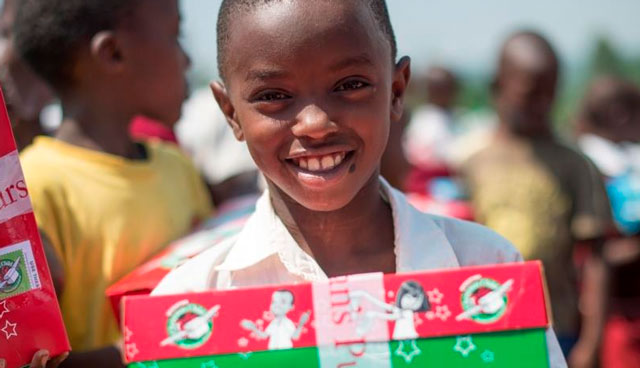 1. Wrap an empty shoe box and lid separately.
2. Decide if your gift is for a Boy or a Girl and their age category (2-4 years, 5-9 years or 10-14 years)
3. Fill your box with Toys - include items that children will immediately embrace such as dolls, toy trucks, stuffed animals (with CE label), harmonicas, yo-yos, skipping ropes, balls, small puzzles etc
School Supplies - Pens, pencils and sharpeners, crayons or felt pens, stamps and ink pad sets, writing pads or notebooks and paper, solar calculators, colouring and picture books etc.
Hygiene Items - Toothbrush and toothpaste, bar of wrapped soap, comb or hairbrush, flannel.
Other Items - Hat, cap, gloves or scarf, sunglasses, hair accessories, jewellery set, wind up torch, wrapped sweets. You can also include a note or greeting cad to the child and photo of yourself or your family.
You can get more information about what to include by clicking HERE
4. Take it to your nearest drop off point (The Entertainer (Drake Circus), Shoe Zone (Plympton or City Centre) or Radio Plymouth, Messy Church) If you have more than 10 boxes then please email jemma.jones@radioplymouth.com to arrange for us to collect them.
Call for Volunteers to help pack up the boxes during 2nd – 18th November between 9.30am 1.30pm. If you can help then please call Alison the Operation Christmas Child Co-ordinator for further information 01752 369140
Shoe boxes need to be at your nearest drop off between 1st and 18th November