Plymouth's Apprentice of the Year 2016 Winner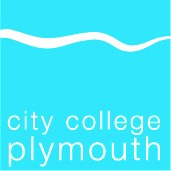 Plymouth's Apprentice of the Year 2016 with City College Plymouth and Radio Plymouth was won by Kallum Hoskin. Kallum was nominated by his mother who wrote the paragraphs below in his nomination:-
"Kallum is attending Plymouth City College as part of the Babcock Apprenticeship. He attends 5 days a week so far and is learning the skills to be a mechanical engineer within Babcock."
"Gaining his apprenticeship with Babcock has given Kallum the most amazing opportunity and a huge boost - having once been practically written off by his school - he is gaining Distinctions and Merits in progress tests - whereas in previous tests in school about 3 years ago he was failing everything - due to the fact that his educational needs were not picked up. Kallum is slightly dyslexic and has poor working memory recall - he was labelled as 'naughty and disruptive' whilst at school and almost written off. A change to Eggbuckland School benefitted him to enable him to gain the qualifications to get his apprenticeship.
Kallum has changed so much as a person since September and starting with Babcock. Whereas he was once an angry teenager who hated school and anything of authority has now changed into a hardworking, happy, helpful young man. He gained the qualifications to gain his apprenticeship and is going from strength to strength, to the point where his peers look to him for answers when being asked questions. I feel in 3 years he has come from someone who was written off at school to someone who is now doing SO well and deserves recognition for this. I am sure any of his Babcock superiors will agree with this."
Kallum was initially shortlisted into the final 5 nominees, and won overall by public vote online with Radio Plymouth. In all, Radio Plymouth received 3128 votes with Kallum achieving 1279 of those which secured his win. Congratulations also go to the other 4 finalists who were George Burrow from On Course South West, Matt Maddaford from Princess Yachts International PLC, Luke Collier from City College Plymouth and Yasmin Colebrook also from City College Plymouth.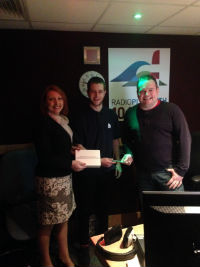 The photograph above shows Kallum being presented with his award at the Radio Plymouth Studios, accompanied by Pauline Hinds, Director of Marketing, Corporate and Enterprise with City College Plymouth and Dave Gould, Radio Plymouth's Breakfast Show presenter.
We wish Kallum all the very best for his future.