Join Our Half Marathon Team

Fancy joining Radio Plymouth at this years Ocean City Half Marathon?
If you're a short distance runner and the thought of doing a half marathon seems daunting or a keen runner and just want to feel part of a team. Then why not register your details below and you could be one of our team of 10 listeners joining Richard Gunton from Saturday Afternoons on Sunday 19th of May.
You'll be invited to join weekly training sessions with Dave from Delta Charlie Fitness and Wellbeing You'll be expected to join a weekly boot camp session which will enable you to get to know the team. You are also invited to train in any of Dave's boot camp sessions or join the Sunday morning running team. We'll even throw in your running top too! Plus, they'll be some top tips on training and nutrition along the way.
To join the Radio Plymouth running crew at this years Half Marathon, register below AND listen to Richard on Saturday afternoon to see if you've made the team!
The first two team members will be chosen on Saturday 19th January and Richard will announce them on air at 4pm. We'll choose two team members each week, the final two team members will be drawn on 16th February.
As soon as you've been chosen you can join Dave's sessions, you can start training. Good Luck!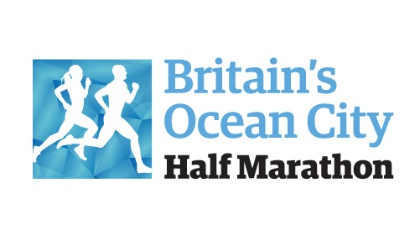 To become part of our Radio Plymouth team you automatically give permission for Radio Plymouth to use any images that are taken across the program, consent to a brief interview and include your name and a brief personal prolife on our 'Marathon Team' page on radioplymouth.com. Cash value 000.1p. Not transferable. A minimum of ten boot camp sessions group training sessions must be attended.
Britain's Ocean City Half Marathon takes place on 19th May 2019, in partnership with Plymouth City Council.
Your 13.1 mile tour of Plymouth awaits. Take on your half marathon challenge and sign up today!
If you want to guarantee your place register HERE on the Run Plymouth website.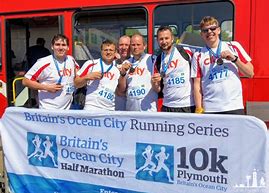 Torpoint Ferry - Cornwall, Devon

Waiting times of up to 30 minutes and two ferries running on Torpoint Ferry between Devonport and Torpoint.