GHQ Training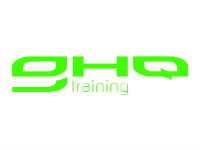 GHQ Training
What to do Next? So many choices, so little time! Don't panic, just take a breath and read on.....
GHQ Training can help by offering personal, informal and professional advice and guidance on your options for Traineeships and Apprenticeships. At GHQ we specialise in mentoring, challenging and inspiring people to achieve more through our personalised training programmes.
GHQ Training takes great pride in being your local private training provider, and as a result our students are happy, confident in their training and positive about embracing their future with new-found knowledge and experience.
Our Recruitment team can help you decide which career path is best suited to your talents, help to place you in an appropriate job and get you started on an Apprenticeship programme. Once you are working our specialist trainers will support and mentor you throughout your programme, teaching you more about your chosen career and how to apply this learning practically in the workplace.
Our Apprentices say:
'GHQ has friendly and approachable staff who treat us with respect'
'The assessors are knowledgeable and helpful'
There are many benefits to an Apprenticeship with GHQ, not least that it offers a clearly defined route into a career, and is focused on teaching you practical skills in the workplace that are reinforced by classroom-based learning.
01752 201332
A3121 - Wrangaton, Devon

A3121 both ways closed due to accident from the Sign of The Owl Cross (Wrangaton) to Kitterford Cross (Ugborough).

Torpoint Ferry - Devonport, Cornwall

Waiting times of up to 30 minutes and one ferry running on Torpoint Ferry between Torpoint and Devonport.