Focus/DCET Training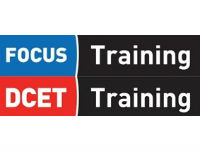 Focus/DCET are an independent Plymouth based company who deliver Apprenticeships and traineeships in Plymouth and the surrounding areas.
Focus Training delivers Apprenticeships in Customer Service, Hospitality, Cleaning, Retail, Management, Warehousing, Business Administration and Sales training, as well as short courses in these areas.
Our sister company DCET Training specialises in Electrical, Gas, Plumbing Apprenticeships.
We also offer Traineeships in the above areas where you can try different trades before you decide which is the one for you.
All of our trainers and assessors are experts in their field with years of experience and are qualified to a high standard
Both brands utilise our state of the art teaching facilities in, Plymouth, Exeter, Newton Abbot and Redruth. We provide high quality Apprenticeship training and qualifications and have an excellent reputation for delivering first class training to our learners.
With around 1000 people a year taking various training courses our pass rates are consistently above the national average.
At Focus/DCET we believe in high quality Apprenticeships and traineeships and believe Learner and Employer satisfaction is the key.
Please use the contact details below to find out how we can help your business.
DCET 01752 876360 or enquiries@dcet.co.uk
Focus 01752 348980 or enquiries@focus4training.co.uk
A38 - Plymouth, Devon

A38 Westbound busy but moving before Tamar Bridge heading into Cornwall.

Torpoint Ferry - Devonport, Cornwall

Waiting times of up to 15 minutes and two ferries running on Torpoint Ferry between Torpoint and Devonport. Expect delays.