The Selfie Challenge Tour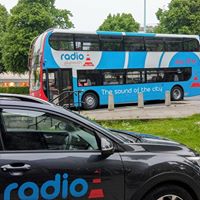 Every Friday, Jon and Sam are taking the Breakfast Show out into the city, broadcasting from local landmarks, homes and businesses...
Why?
We want to collect 10,670 selfies with YOU!
We're on the lookout for fun, interesting and busy locations to broadcast from... Our team will set up our mobile studio, and you could have Radio Plymouth Breakfast broadcasting from your place, and take part in our selfie challenge!
If you have a great location where should broadcast from, then let us know below...