Achievement Training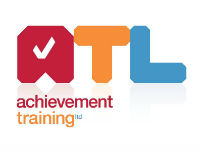 Achievement Training
Achievement Training is dedicated to helping young people into sustainable employment through Apprenticeships and Traineeships. These options are a fantastic way to get young people onto the career ladder, supplying endless opportunities for progression, skill and experience.
We have professionally trained staff that can help you with your career planning and contact with hundreds of great employers in and around Plymouth.
Achievement Training provide options that prove working and learning can be stimulating and valuable and much more than just staying on in school.
ATL offer the chance to excel in a particular area that interests you, from:
Support Teaching
Childcare
Business Services
Administration/Social Media
ICT
Health & Social Care
Giving you the opportunity to earn a proper wage, whilst gaining hands-on experience.
Keep up to date with Achievement Training - Apprenticeship opportunities are posted on Twitter and Facebook daily!
Follow us on Twitter@ATPlymouth and like us at www.facebook.com/Achievementtraining
Tel: 01752 202266