The Dock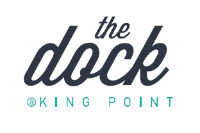 The Dock boasts a menu packed with extraordinary dishes, offering the very best food; locally sourced, created and served by talented staff in a relaxed, friendly and informal setting.
The Dock is at the heart of Plymouth's Coastal Quarter and with floor to ceiling windows and balconies the view truly is exceptional. With outstanding food, a great service and relaxed environment; it really is the perfect place to sit back and soak up Plymouth's charm.
For more information on The Dock go to www.thedockplymouth.co.uk
Plymouth Road heading towards Laira Bridge - Plymouth, Devon

Heavy traffic on Plymouth Road heading towards Laira Bridge after the Marsh Mills Roundabout.

Torpoint Ferry - Devonport, Cornwall

Waiting times of up to ten minutes and three ferries running on Torpoint Ferry between Torpoint and Devonport.

A386 Tavistock Road - Derriford, Plymouth, Devon

Usual congestion on A386 Tavistock Road around Derriford Road (Derriford Roundabout).